Pathao Rider Mesbah Ul Haq Shared His Story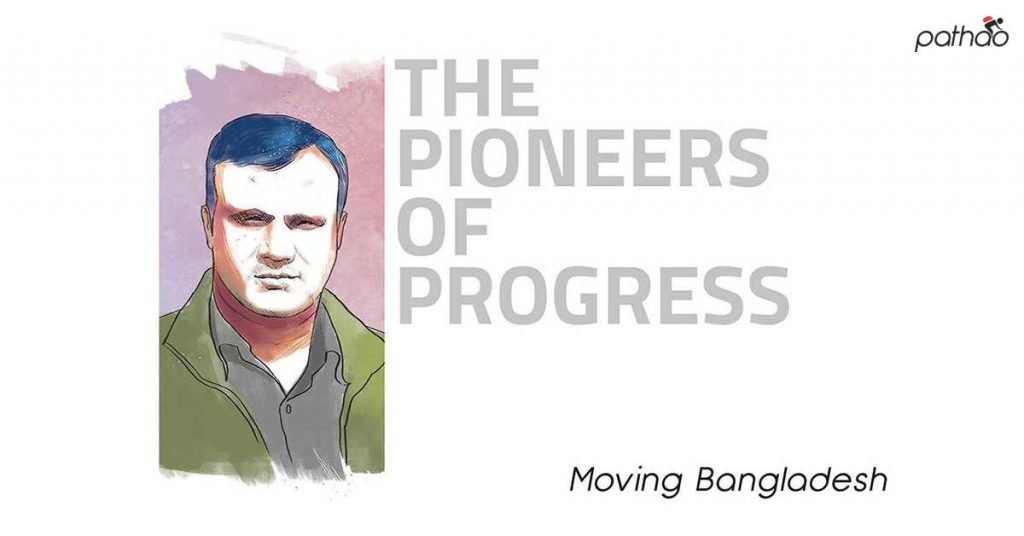 Pathao Rider Mesbah Ul Haq Shares His Story
The Pioneers Of Progress: Mesbah Ul Haq
When I was running my business, I had to network with a number of people and through Pathao, the networking game has been even stronger.
*Name: Mesbah Ul Haq
*Hometown: Shibganj
Tell us something about yourself:
I am from Shibganj. I was there till I passed Intermediate. Then I went to Rajshahi from where I finished my BBA and MBA. Previously, I had my own business, followed by a job. Now, I am working as a full time Pathao Rider. I have a happy family with two kids.
How has Pathao affected your life?
When I was looking for jobs in various places, Pathao gave me the opportunity to earn through ride sharing at my preferred time. I never liked desk jobs the way I feel about working outdoors. Moreover as a Pathao rider, I do not have any fixed timetable. I can give rides in my own convenient time. Within 3 months I was able to earn 1 lac taka and within the next 6 months, I repaid all my loans. After being free from debt, I felt a big burden was taken out of me. Someone who has never had the burden of debt on him will never understand this sense of relief. Moreover, I meet many kinds of people by ride sharing everyday. Dhaka is a busy city and everyone is in hurry for some reason. Whenever I take a user to his/her destination on time, seeing their sigh of relief makes me very happy.
Share some special ride sharing stories with us:
It was sharp 11 pm when I accepted a ride request. A female user hailed my bike from Mohakhali. We both were enjoying the ride as we talked a lot about ourselves. Being curious, I asked her, "Aren't you at all afraid of riding behind an unknown person at such a time?" She explained that she is highly grateful to Pathao as she found Pathao to be much safer compared to public transports. At that moment, I was baffled by this revelation but gradually, I understood the logic behind her assertion. I love it the most when I manage to take the users to the destinations in time. I consider a simple thanks from them to be an extraordinary reward for me.
Will you encourage others to join Pathao as a Rider?
Definitely yes! Pathao is an undoubted medium to earn extra cash. You can sustain a family's expense by simply being a rider. This is especially a golden opportunity for students. I have met a number of riders who are paying their university tuition fees by simply sharing rides on Pathao. Other than that, you can avail the grand opportunity of networking with numerous people of such a large megacity. When I was running my business, I had to network with a number of people and through Pathao, the networking game has been even stronger.
A thousand of riders like me have been highly benefited due to Pathao. On behalf of every one of them, I wish Pathao all the best.
Read more stories about our Pioneers from here.
Download Pathao App Now!