Humans of Pathao: Moumita Rahman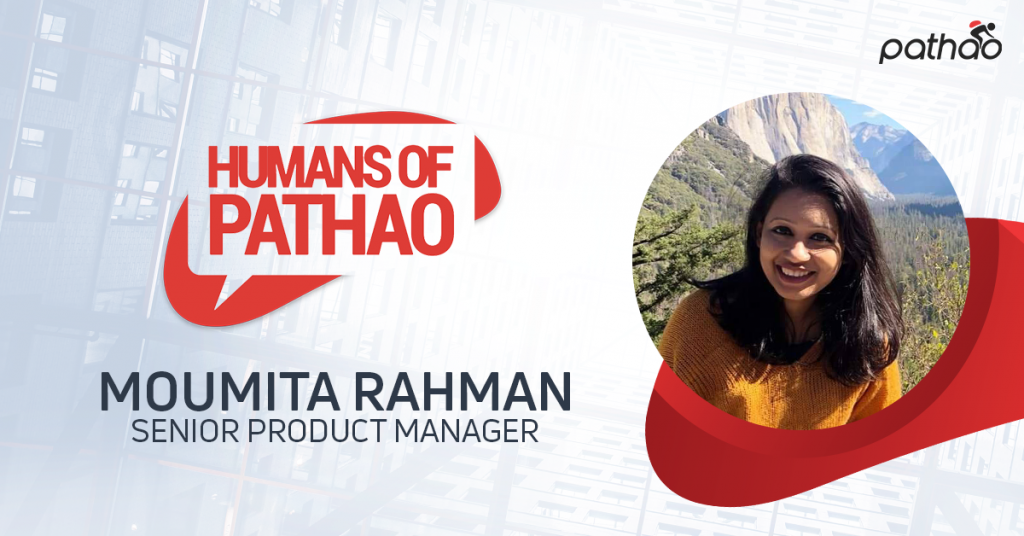 Moumita Rahman is one of the senior product managers at the product and technology division of Pathao Limited. She completed her BSc. in Electrical and Electronics Engineering from Ahsanullah University of Science and Technology and her MBA at Dhaka University. Before joining Pathao, she has worked in several tech companies.

Moumita believes, the job of a good product manager is to skillfully set the product on the roadmap after successfully solving the problems that had been pointed out by the clients and stakeholders regarding the product. It is up to the product team to contact the graphics team, the engineers, to make sure that the final product is technically feasible and to make sure that the product is designed in a way to maximize economic profit for the whole company itself.; and she does it all in a tremendously skillful manner.

Super passionate about technology, a brilliant mind zooming through an artificially engineered labyrinth, Moumita Rahman is a highly ambitious and motivated woman who believes in becoming the best version of herself and striving to the maximum limit. As a woman in the corporate and tech workfield, she believes that women are capable of doing a lot more than it is shown and it is about time that women unapologetically embrace their fierceness.

Moumita Rahman says that she loves working as a product manager here at Pathao because she feels as if she is making some visible changes for the people around her. She says, "Even though i have worked at other tech companies and they all helped me shape up to be the person I am today, Pathao holds a very special place in my heart because firstly this is a company of my country and the people who are getting benefited from Pathao, all the users, employees, riders are all members of the new Digital Bangladesh and that honestly makes me very proud to be a part of the journey; the journey of Moving Bangladesh- one step at a time."

Her interests include devouring science fiction and bridging the gap between fiction and reality, pouring her passion into her work and travelling around to soak in the beauty of nature, when time permits.