Pathao Rider Al Mamun Shohag's Story with Pathao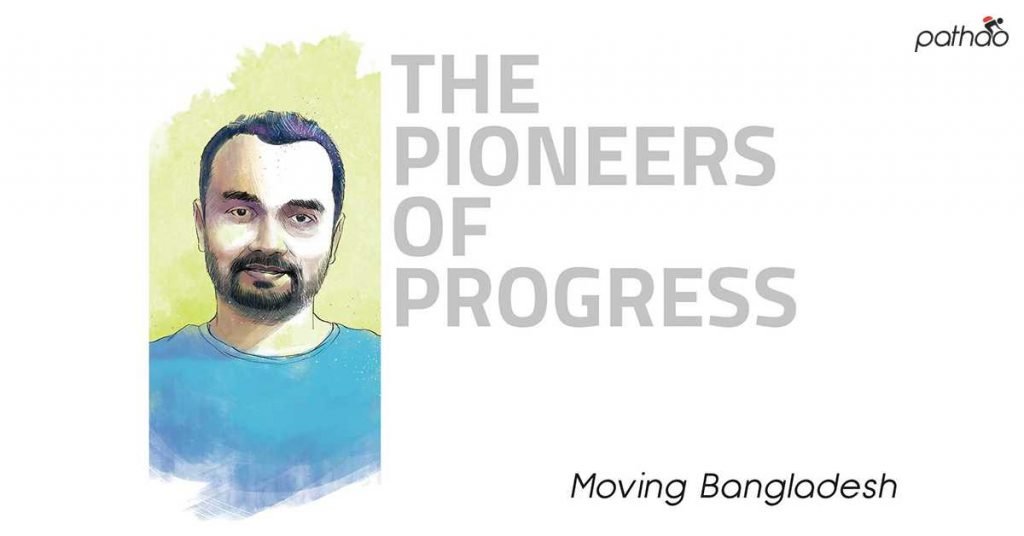 Pathao Ridder Al Mamun Shohag's Story with Pathao
The Pioneers Of Progress: Al Mamun Shohag
Read the exceptional story of Pathao rider Al Mamun Shohag, whose bravery and courage saved a woman from being molested. He is a freelance rider of Pathao and he shares rides during his free time.
*Name: Al Mamun Shohag
*Hometown: Dhaka
Tell us about yourself
Even though I was born in Dhaka, I grew up in Norail of Khulna district. I lived there during my school and college days. I am currently working as an Editor of a publication. However, I myself write stories and poems.
Share with us about the incident that happened on 4th November
On 4th November, I accepted a ride request from Mirpur after work. The user's name was Mofizul and he was one of my seniors from University. At around 10:30 PM, we both heard a loud scream near Technical junction. A woman was screaming, "save me, save me, they will kill me," from a slow-moving bus. We rode right next to the bus and asked the driver about what was going on. He claimed that it was just a merely fight between a married couple and increased the speed of the bus. It seemed very suspicious to me. So, I asked Mufizul Bhai whether we would inspect the situation or not. With his consent, I accelerated the bike to catch up with the bus. I often hear news about horrific experiences of women in the bus, both in the country and abroad. If something unethical was happening around us and we failed to do anything about it, we could have never forgiven ourselves.
We continued to follow the bus. Soon, we realized that the screams were not only heard by us. There were a few Legunas nearby and the passengers inside urged their drivers to chase the bus.
I tried to intercept the bus with my motorcycle. Eventually, I managed to trap it near a traffic signal. Mofizul Bhai and I got down from the bike and started to create a ruckus in front of the bus. The Leguna passengers also joined us. So, we managed to grab the attention of some nearby police officers. We started to hit on the bus's door, demanding that the woman is freed. When she came near the window, I asked her whether her husband is inside or not.
She said, 'I don't have a husband here. Please get the door opened. Let me escape this place!'
A police officer threatened the driver and said, 'Don't make us break the door.'
As soon as the door opened, the woman came running out of the bus. She was in a very bad shape and she was also afraid. When the whole scenario came under control, the law enforcement team took everyone from the bus to the local police station for interrogation. They told us to leave the area and that they would look after the rest. I returned home with relief, knowing that the woman was safe and the authority will take proper action against the criminals. If we did not interfere then only Allah knows what would have happened.
As a Pathao Rider you have saved a woman's honor. How do you feel?
Pathao is a blessing for me. Due to Pathao, I have met some wonderful people. I like meeting new people and talking to them. It motivates me to be a rider. The 4th November incident got me really upset but at the same time I am grateful for it. If I was riding the bike alone without any passenger, I might not have gained the courage to stop a speeding bus on my own.
Read more stories about our Pioneers from here.