Mahmuda has Always Found Herself Satisfied with Pathao's Food Service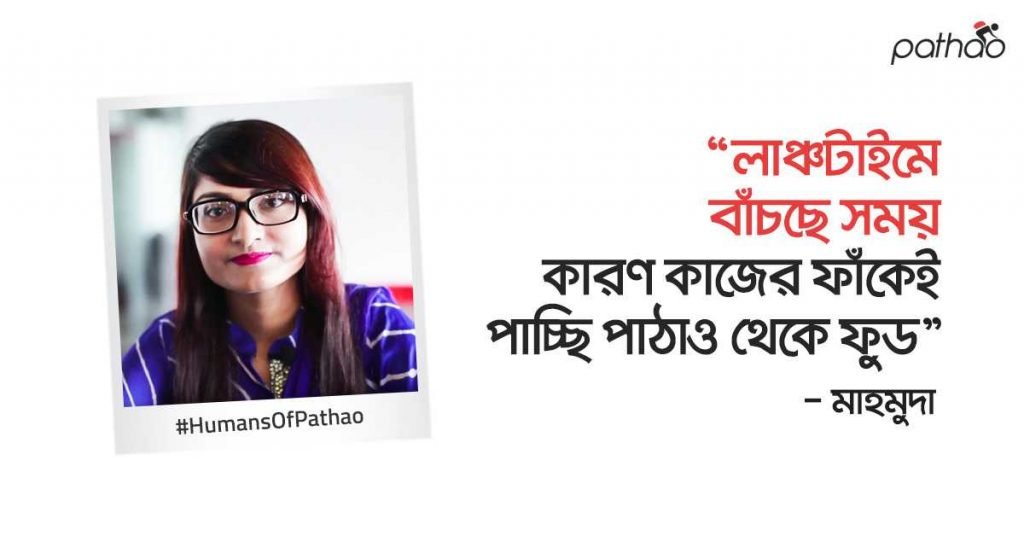 Now! Mahmuda can Have Food in Office from Any Restaurant Through Pathao
Mahmuda currently works at a private company. Although she's dependent on restaurants for lunch, it's not possible for her to leave the office during lunch every day. But ever since Pathao food was launched, Mahmuda gained the freedom of ordering her favorite items on the app while at work. Besides enjoying the benefit of getting her food delivered in less than an hour, Mahmuda also enjoys ordering birthday cakes for her colleagues completely hassle-free through Pathao food. This way, her work isn't hampered and her time is also saved. And so Mahmuda has always found herself satisfied with Pathao's food service.
Read more stories about Humans Of Pathao from here.
Download Pathao App Now!