Life of Zakir Hossain Khan as Pathao Rider in Bangladesh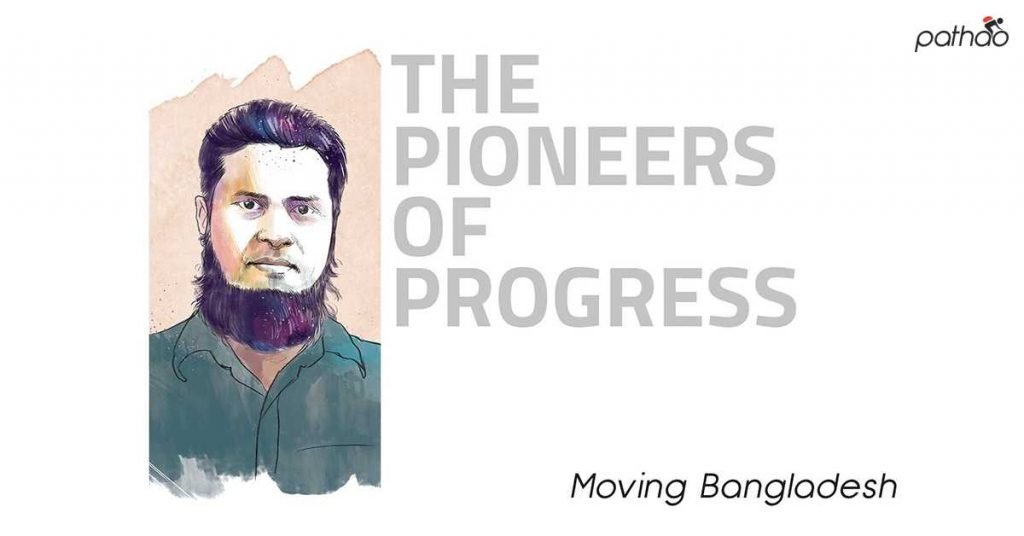 Life of Zakir Hossain Khan as Pathao Rider in Bangladesh.
The Pioneers Of Progress: Zakir Hossain Khan
That day, I did not have to leave my vehicle with anyone and I would not have to pay back any money lender anymore. The money was entirely mine.
Name: Zakir Hossain Khan
Hometown: Faridpur
Rides: 1544
Tell us something about yourself:
I come from a farming family. I did not have much opportunity to study. My entire life has been spent, and is being spent, maintaining the family and bringing food to the table. Being the eldest son of the family, I had to learn to farm, and even drive rickshaws and vans at times. I drove CNG when the condition got a little better but still I did not get peace. Everyday I felt helpless.
How did you join Pathao?
One day, I heard about Pathao from a passenger. He explained me the concept in a simple way. However, since I am not that much educated I did not understand properly. After dropping the passenger off, I visited a friend's son to understand the concept even better. He explained what I was supposed to do with great care. He also told me to visit the Pathao office once, to get a fuller picture. I left the CNG with the moneylender. As I handed him the key to bid him farewell, I said, "I will not be coming from tomorrow." I headed to the Pathao office. There, I learned what I had to do and what was required of me to begin my new journey. Everything was coming into place but what about the bike? I had to spend all my savings to pay for my medical bills, back when I had a problem in my waist area. More importantly, how much could I even earn from driving a CNG?
I got a bike from Bikroy.com through my friend's son. An army personnel was selling it for a relatively low price. The day I went to inspect the bike, I finished all negotiations. The necessary documents were processed the next day. The seller was really nice. He trusted me so much that he handed me the bike and all the papers even before I paid the entire sum to him. When I opened the app, I could not manage any ride at first. I felt queasy and uncertain. If this system does not work out, how would I return to the moneylender? Do I have to be humiliated in front of him while I drive the CNG again? After a few hours of waiting, I finally provided my first ride. I made sure he reached his destination in a mere 10 minutes. In similar way, I completed 10 rides that day.
Did Pathao bring any change to your life?
Every person dreams of being successful, same way I also used to dream. But when I started earning, my dream got ruined. That time I did not rise up and also got scared to look down. I thought I will drive CNG all my life. After I finished the rides, I saw that my hard-earned money is safely in my pocket. Today I do not have to submit the car or money to anyone. Today's earning is only mine. Pathao gave me independence, gave me the freedom of working independently.
Will you inspire other riders to join Pathao?
Everyone started to know about my bike purchase and my transition. Everyone I know got very surprised. After gaining a lot of courage, I took this big step. After joining Pathao, I inspired my other friends to free themselves from the moneylender's business.. They took my suggestion. I am constantly trying. Hopefully my story will inspire many more.
Read more stories about our Pioneers from here.
Download Pathao App Now!