How did Pathao Bring Change in Wasir Raiyan's Life?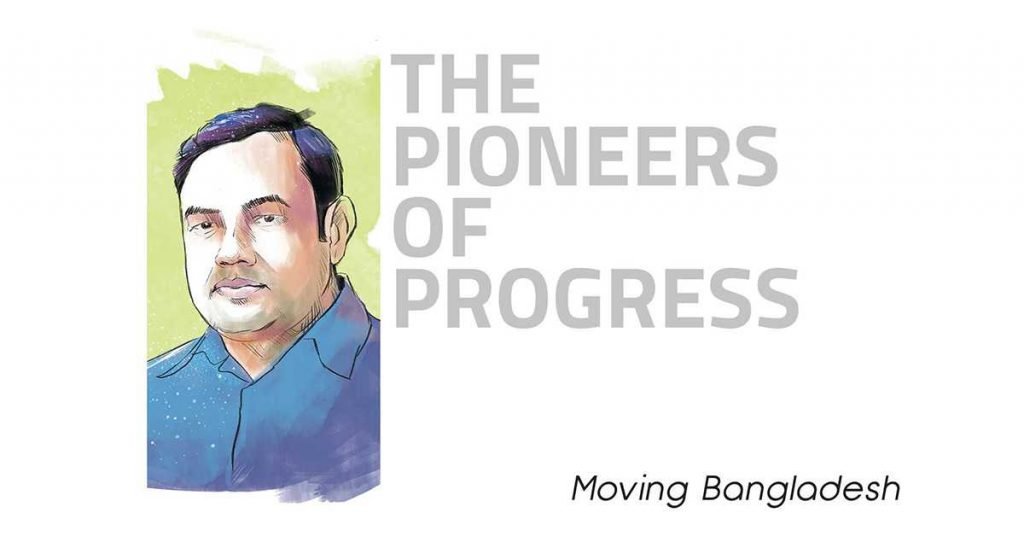 The Pioneers Of Progress: Wasir Raiyan
Life is unpredictable. Read Pathao rider Wasir Raiyan's exceptional real-life story about how he saved a boy's life, by beating the unmoving traffic and taking a doctor to the hospital on time.
Name: Wasir Raiyan
Hometown: Dhaka
Rides: 1236
Tell us about your life.
I grew up in Dhaka. I've been an introvert since I was a child. Everyone used to ridicule me for it. They said I would forever be a 'momma's boy.' I was so shy that I couldn't even speak to someone in a raised voice. That very boy stunned everyone by marrying at the age of 23, and that too, to a girl of his choice. Everyone was taken aback by my courage. Everything in my life was fast – my marriage, my child, and my success.
How did Pathao bring change to your life?
I used to do garments' accessories business. It was going quite well. However, my success didn't stick around for long. In 2014, all of a sudden, there was a collapse in my business and I was buried in loans. It was like I was well-off in one moment and poor in the next. My wife had to start working to support the family. We had to keep the household going anyhow. So, I tried to fix things by borrowing money from friends and relatives. My wife got a job in a kindergarten. The job paid very little salary. Still, she did it to run the family. I was so ashamed of myself because I couldn't support my family. I kept thinking what kind of a husband and father was I? I started looking for a job day-and-night. Whatever job was available, paid very little salary. In 2015, the entire year we struggled for money. In 2016, I started a job even though the salary was low. Still, it did not work for long. In May 2017, I heard about Pathao. I stopped job hunting and started as a full-time rider in Pathao. However, I got a new job in June and couldn't continue as a full-timer. I started ride-sharing after office hours. My earning increased and the hole in my heart started to go away. Now, I started to repay the loans and make my family happy, what else do I need? All of a sudden, the situation changed again. If Pathao wasn't here, I wouldn't have been able to stand on my feet again.
Share an experience with Pathao that you will remember forever-
One day, I got a ride request. Quickly I accepted the request and called the user. On the other end of the line, a quiet voice came through, asking, "Bhai, where are you?" I told him my location. The man told me to go in front of a white car, situated in Kalshi Mor. I could feel some fear in his voice. I told him to not be agitated. When I went in front of the car, I saw an elderly gentleman. The situation seemed so serious that I was scared to speak. Still, I tried to talk. After a little chit-chat, I got to know he was a surgeon. His patient's father called for the ride. The patient was waiting in the operation theatre and the doctor was still on the way. But did the Dhaka traffic ever relent? My heart started to beat faster. The boy's family must be going through so much stress! I tried my level best to make sure the doctor reached his destination on time. See? My life is always about being fast! The entire journey, I kept thinking about the boy and how his parents must have been praying for the doctor to reach fast. Finally, their prayers were answered. Because of Pathao, I was able to take the doctor to his destination. The doctor rushed inside the hospital and I took a deep breath. The family could now let out a sigh of relief, I too felt better. I brushed my thoughts aside with a smile as I concentrated on finding a new ride.
Any advice for potential Pathao riders?
There will be ups and downs in life. It's very normal but everyone must have patience. Pathao came into my life when I was going through one of the darkest phases of my life. It's like a blessing in my life. To all out there who still have doubt about Pathao, I urge them to try for once. It will change your life for the better, real quick!
But it goes without saying that Pathao brings changes in thousands of lives in Bangladesh.
Read more stories about our pioneers from here.
Download Pathao App Now!