Doctor Al Razi Saves Lives With Pathao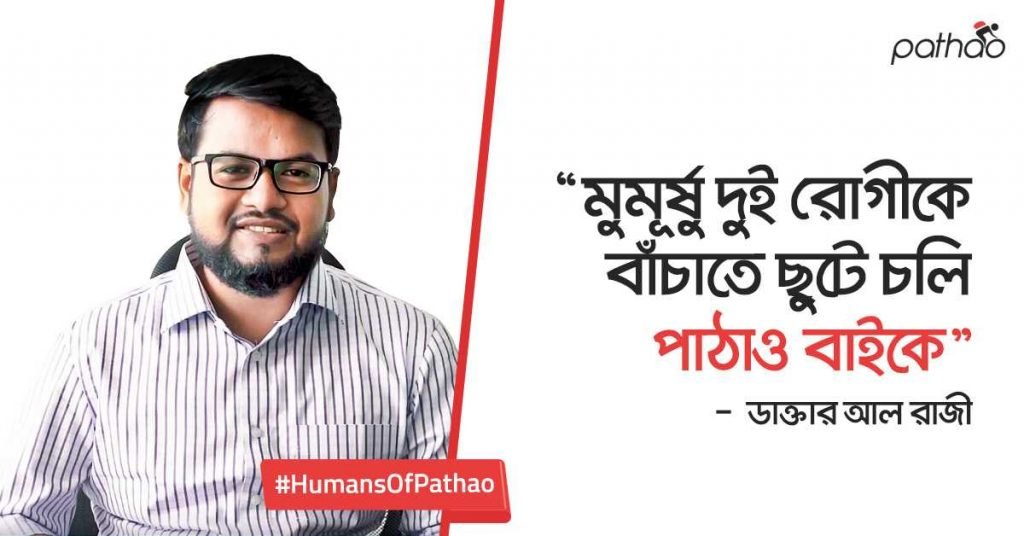 Doctor Al Razi's workplace is next to the Dhaka-Chattogram highway. And so, he often aids patients who are victims of highway accidents in a close to death state. After being severely injured in an accident 2 victims went to the emergency with a fear of losing their lives one day. But Dr. Al Razi was at a program at that time, 12-13 KM away from the hospital. He took a Pathao to the hospital, without thinking about anything else when he got the call. Reaching his destination on time, he completed a successful operation. And two people got their lives back from the hand of death. He keeps thousands of dreams alive in this way. And Pathao is with him in his self-directed journey.
#HumansOfPathao #movingBangladesh #movingsafely
Visit Pathao's Website today and learn more.
Download Pathao App Now!