Yousuf Khan Has the Freedom to Earn with Pathao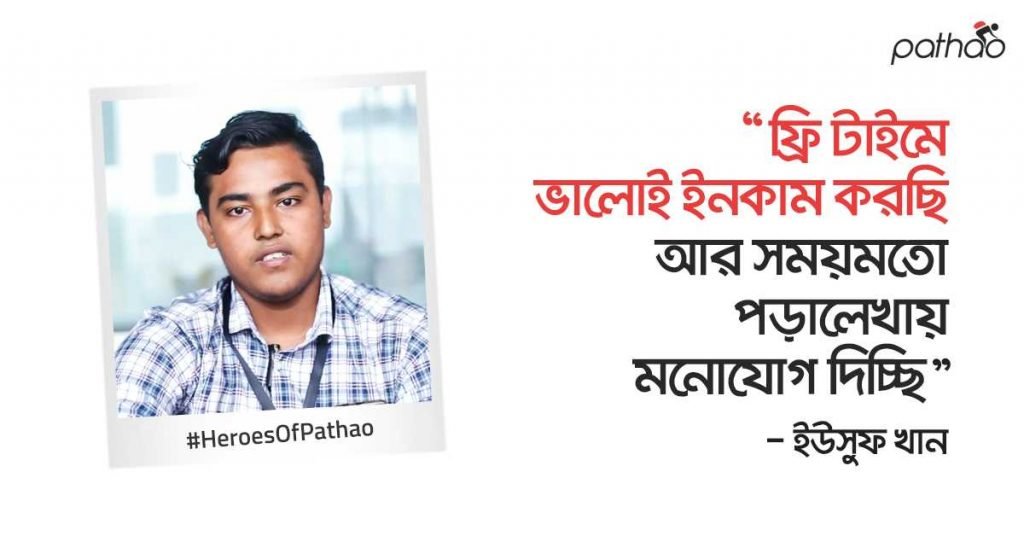 When Yousuf Khan came to Dhaka, he had a dream: he wanted to study and build himself. He started working at a restaurant to support himself. But because of the work pressure, he could never focus on his studies. The salary was horrible as well. A senior suggested him to sign up on Pathao , so he decided to try it out. And now, he has the freedom to earn with Pathao during his spare time, while he can also concentrate on his studies. We hope to be by Yousuf's side as he strives to fulfill his dream of #MovingBangladesh.
Download Pathao App Now!