Pathao gets license to launch mobile wallet!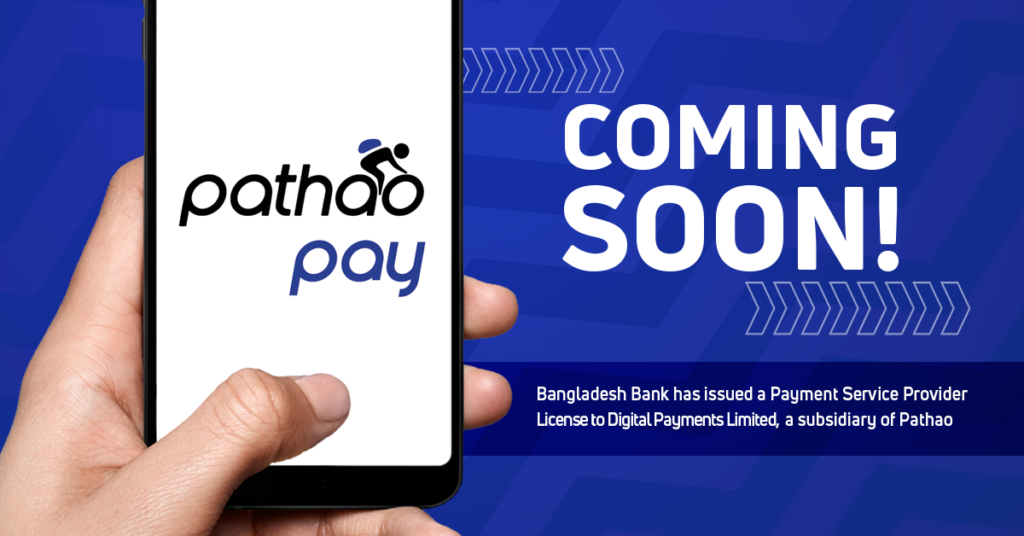 PathaoPay to be rolled out later this year
Dhaka, Bangladesh – April 3, 2023 – Pathao, Bangladesh's largest digital services company, was awarded the license by the central bank yesterday to launch PathaoPay, a digital payment wallet.
PathaoPay, which will be rolled out in the coming months, will enable consumers and small businesses to complete fast, easy, and secured payments, empower them with tools to save and spend responsibly and provide them seamless access to funds to manage their finances or meet their business needs.
"Pathao is far more than a brand or a suite of products — it is a lifestyle. We look beyond to identify ways we can make lives easier for our users by utilizing our technology. This has led us towards building a fintech platform on top of Bangladesh's largest digital services company," said Fahim Ahmed, managing director & CEO of Pathao.
Pathao's market-leading ride-hailing, food delivery, and e-commerce logistics businesses serve over 8 million consumers, 300,000 daily earners, and 60,000 small businesses.
By harnessing its data, analytics, and engineering capabilities, Pathao is uniquely positioned to solve the financial access problem of customers.
"We are the trusted platform for young Bangladeshis who are fast adopting technology and moving their purchase behavior or business operations online. And PathaoPay will give them the freedom to spend how they want, manage their finances how they should, and access their funds when they need," Ahmed added.
The Payment Service Provider (PSP) license was issued to Digital Payments Limited, a wholly-owned subsidiary of the company.