Pathao Limited Conducts Successful Fire Drill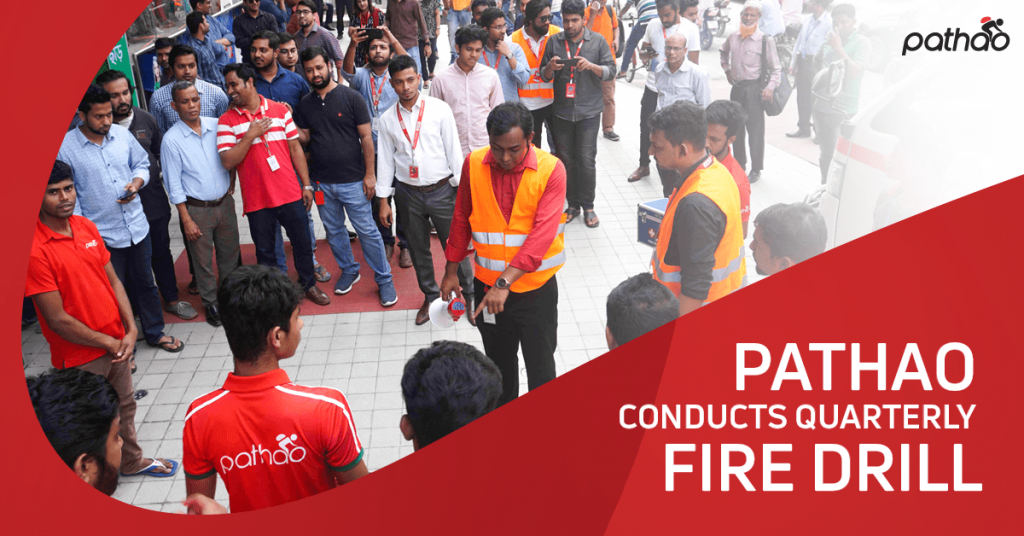 Pathao Limited conducted its quarterly fire drill successfully on April 4, 2019.
Pathao has two assigned Fire Marshals for every floor, a proper fire exit, and a designated landing area. To ensure the safety and security of its staff, Pathao aims to be at the forefront of safety critical matters.
Pathao CTO Shifat Adnan, Director of HR Sifat Hasan and other high level officials were personally involved in conducting the fire drill.
A workshop was also held before the drill, which focused on fire fighting, fire prevention and rescue.
The training ended successfully with a realistic fire-drill, which involved everything from a fire alarm and evacuation.