Moving Bangladesh Safely Together with Uber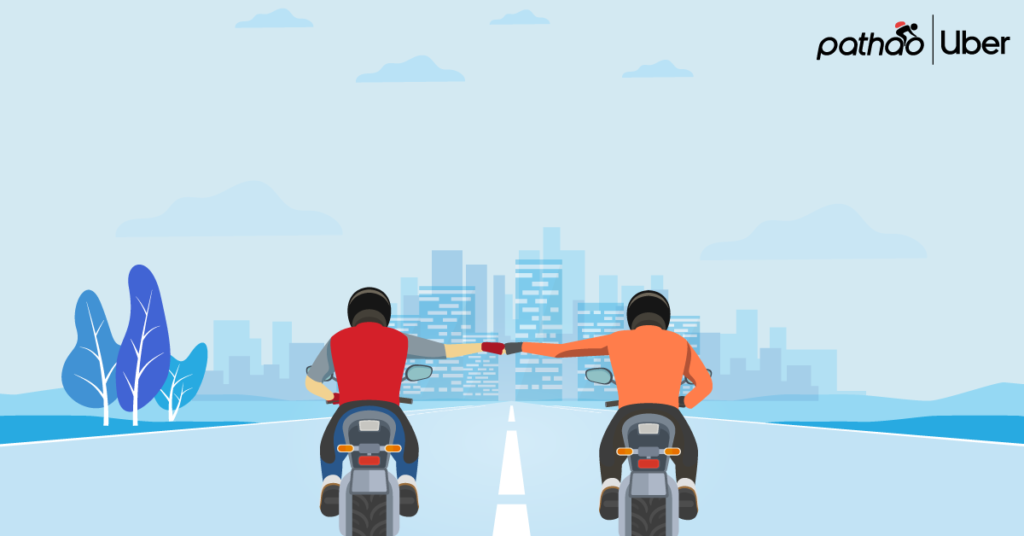 Pathao and Uber announced a joint campaign to raise the bar higher on safety standards for the Bangladesh ridesharing industry while enhancing experience for customers.
During the first phase of this industry first collaboration, Pathao and Uber will come together to raise awareness about various existing rideshare safety mechanisms and measures, available on both the platforms. These include trackable, insured rides with verified details of the drivers and vehicles, and stringent mandatory document validation standards which the companies believe make ridesharing trips a safer method of transportation. Approved and regulated by the authorities, ridesharing options are a convenient and safer mobility option, unlocking opportunities for both drivers and riders alike.
During this phase, Pathao and Uber will also roll out a common driver partner training module to the entire base of drivers on their platforms. The goal is to educate driver partners about how they can help ensure their own safety as well as the safety of riders. The training module will include general guidelines for motor vehicle movement, traffic signs and how to use them, implications of violating traffic and road safety rules, and various other relevant topics in accordance with the regulations.
Fahim Ahmed, CEO of Pathao said, "We have always prioritized the safety of our riders and passengers and undertaken different collaborative approaches with government and non-government entities. We strongly believe that this collaboration with Uber will help us to set a higher industry standard for safety and ensure quality rides for all."