Why you'd choose Pathao and its Ridesharing and Delivery Services.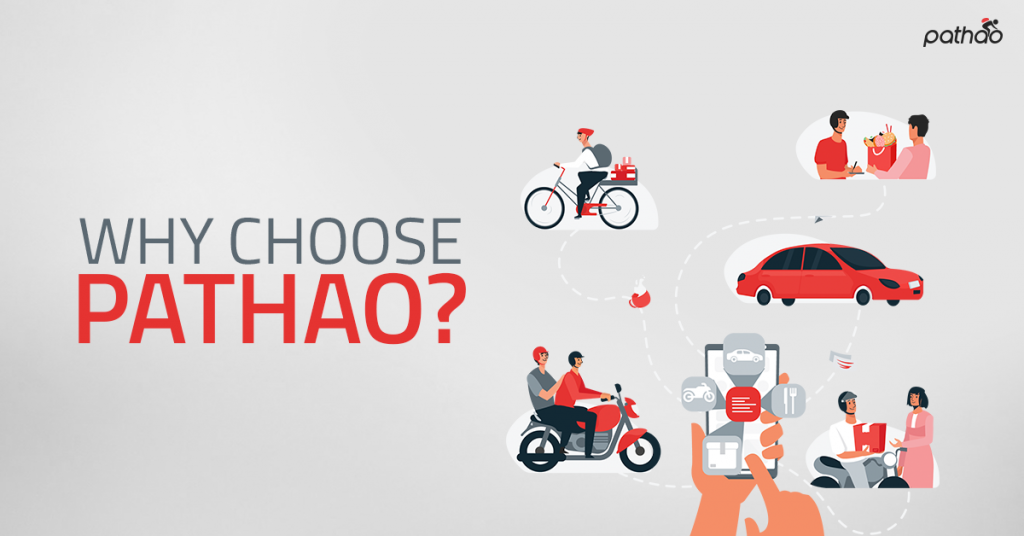 Pathao, the fastest growing tech startup and ridesharing service in Bangladesh started its journey in 2015 as an e-commerce courier service provider. As of December 2018, the company has become a digital lifestyle platform, a "super-app", offering multiple services that tackle some of our everyday problems. With a goal of making its users' lives simpler, Pathao has dedicated itself to expand its services at every opportunity to help make lives better.

Pathao is currently providing the following services –
Bike
Car
Food
Parcel
Courier
Bike – Pathao's bike ridesharing services in Bangladesh is highly appreciated for being affordable, fast and reliable. Pathao's ridesharing services help people beat traffic and reach their destination right on time at an affordable price.

Car – Pathao cars are the answer to user convenience. Pathao's ridesharing services in Bangladesh offers Car Plus for those who want to travel in complete comfort and Car Lite to those who are on a tight budget and are looking to travel conveniently.

Food – In just 3 years since its inception, Pathao food has become the number one food delivery service provider in the country. This is because Pathao has kept its promise of delivering food in less than an hour, from a wide range of restaurants available on the app.

Courier – Currently operating in 42 districts in the country, Pathao courier is one of its most significant services that has provided empowerment to a large number of e-commerce businesses. Through courier, merchants are able to send their product to the customer in a hassle free and reliable manner.

Parcel – Pathao parcel provides on demand emergency delivery. In case you forget to bring your charger to work from home, parcel is what you go to. Through parcel, such emergency deliveries are made to the right destination, provided the product is in line with the company policy.
Pathao has always hoped to work in a way where it can help make lives better. This is a promise that Pathao has worked on from its very inception. From its ridesharing services in Bangladesh to its excellent food delivery service that is the fastest in the industry, this is a promise Pathao definitely aims to keep. A simpler life is what Pathao wants to provide you by solving your everyday problems through its digital lifestyle platform.
Visit Pathao's Website today to learn more about it's services.