Don't miss the Tickets to enjoy Ritviz!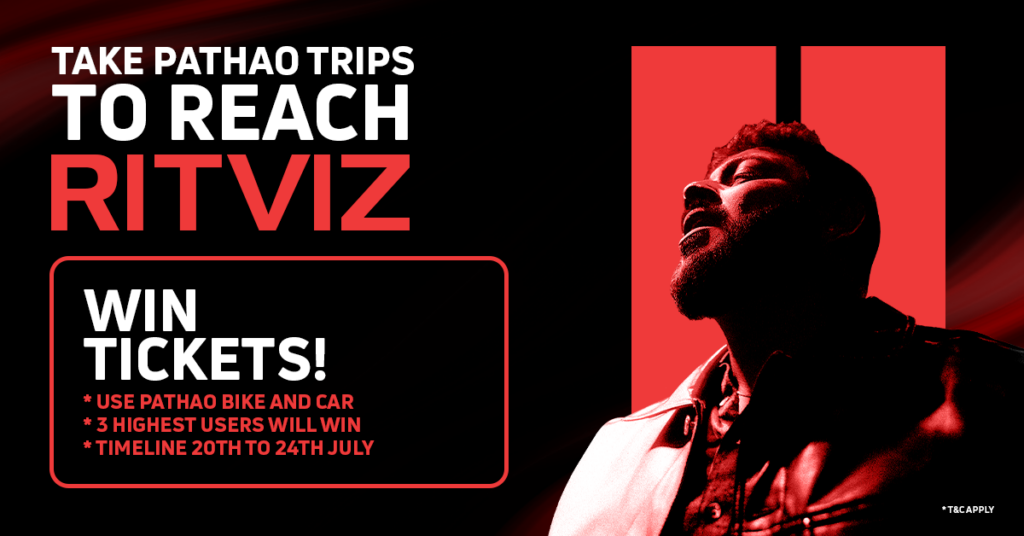 Pathao invites you to participate in the contest where you take Pathao Bike and Car trips and get Tickets for Ritviz: Live in Dhaka. Take the chance and Dance to Ritviz beats live!
Campaign Modality:
To Participate, A user has to take at least 5 Pathao Bike or Car Rides.
Contest timeline: 20th July to 24th July
The higher the Trip amount, the bigger the chance to win.
People involved in this campaign will not be eligible for the contest.
Winner Announcement: 25th July.
The top 3 winners will win a ticket.
Pathao has the right to change and cancel the campaign at any time.
Don't wait, Request Pathao Trips now!