Inspiring Stories: Tanvir Ul Islam Khan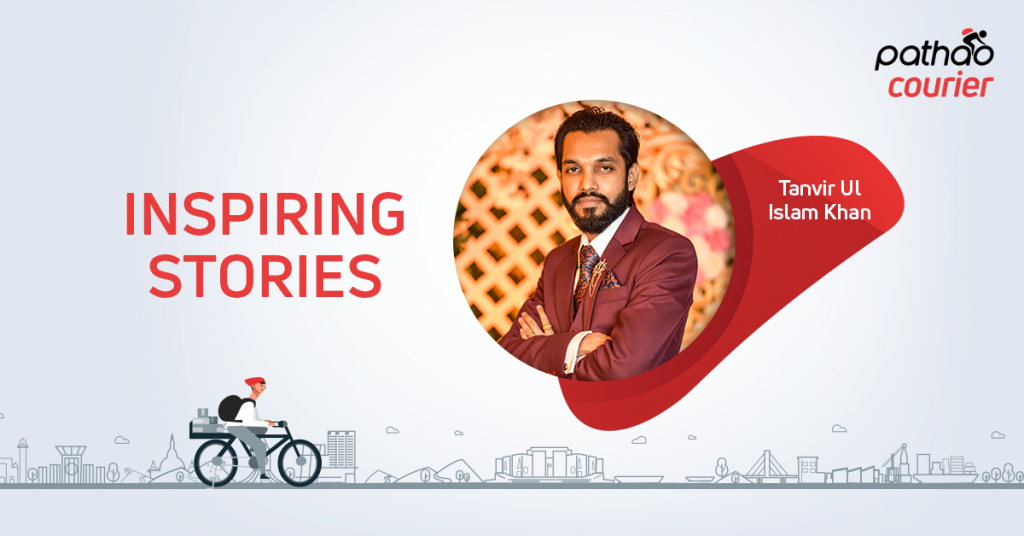 People now love to decorate. Everyone appreciates a beautifully decorated home, especially with brilliant lighting. A beautiful lamp or light at the corner of the room adds tremendous value to the room's ambience.
Tanvir Khan's venture, Purple House, started as a way of decorating houses in a variety of exciting ways.
Let there be light
Tanvir was mesmerised by electronics and lights from a very young age. Being fond of lightning as a child, staring at the beautiful lightings at weddings was one of his favourite pastimes. That fascination led him to experiment further with lights.
It was this passion that got Tanvir started on this path. Eventually got him started with Purple House. He saw the opportunity and the potential demand for a business like this and took the leap to start Purple House.
Along with a love of lighting, Tanvir had a keen interest in businesses and was a determination to start one of his own. When he saw the existing demand for lighting decoration in Bangladesh, Purple House naturally followed.
A long way to the top
At first, things were difficult for Tanvir to start a business; especially as being a fresh entrepreneur in Bangladesh isn't always well accepted. But Tanvir powered through and with sheer effort and hard work, he turned the fledgeling business into a successful popular name for home lighting decoration. It wasn't easy, Tanvir admits but his dedication and sleepless nights paid off.
Before starting Purple House, he gauged the local interest in lighting by supplying unique lighting products and decorations for small events like birthdays and anniversaries. The response was overwhelming, which made him realise the demand for lighting decoration was pretty high.
His lighting products gained immense popularity very quickly due to their uniqueness and decorative style. Hence caught people's eye and captured the recognition of the crowd.
Within a short period, he got a massive response from customers. He currently has 232,000K likes on his Facebook page. It shows how much people appreciate Purple House and its products.
Tanvir places critical emphasis on being very responsive to customer's queries and questions. He puts a lot of care while responding attentively to the customers. If someone has a problem with a product or complaints, he's especially careful about solving their issues with utmost integrity and professionalism. Tanvir says this played a crucial role in the growth of Purple House.
A bright future
In the future, Tanvir plans to bring more variety of introducing new and attractive products besides his lighting products and gift items.
Reaching out to more customers by promoting his business through online marketing is another one of his evolving ideas.
Pathao has been the logistics partner of Purple House since the very beginning. As the new business grew, Pathao stood by its side, offering its trusted, simple and effective logistics and courier services. Till this date, Pathao has never failed to deliver the products of Purple House to its customers safe and sound.
Purple House by Tanvir Ul Islam Khan
Page link: https://www.facebook.com/purplehouse.com.bd/