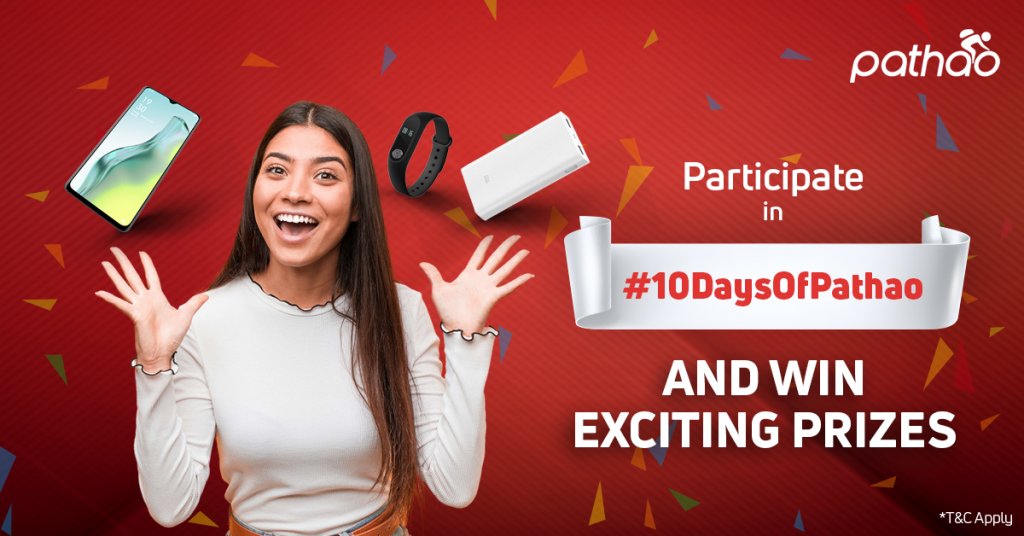 We are very excited to have come across the latest trend on social media — The ten day Pathao Challenge! It was a great delight to see highly engaging posts from all over the city, focusing on how Pathao is making their lives easier and Moving Bangladesh with zest, one step at a time!
It all started with a handful of our users taking up the challenge on Instagram and shedding light upon what a super app the country's favorite digital platform is! Gradually it spread all around and suddenly people were talking about the availability of Pathao bikes or the quick delivery services of Pathao Tong, Food etc, all around!
Keeping this in mind we have exciting offers coming up just for you! Just take part in the 10 days of Pathao Challenge and show us little snippets of your day telling us the story of how our eleven verticals are making your life more convenient. We will then select three participants who have successfully completed the challenge and distribute our amazing gifts!
So ,be it hitching a last minute bike ride and beating the terrible traffic, Pathao Parcel-ing your essentials or using the Pathao Health services to get medical opinions on your health queries — just put it up on your socials with the tag #10DaysOfPathao! Be a part of Moving Bangladesh and get the chance to win some amazing gifts including smartphones, smartwatch and many more!
TERMS AND CONDITIONS

You have to at least finish two days of the 10 days of Pathao challenge to be eligible for the competition.
Take 11 of our services in a row and post it on your IG using the hashtag 10daysofpathao.
Don't forget to keep your profile public and tag Pathao!
The winners will be directly contacted by phone call from Pathao.
Pathao has the right to change the Terms and Conditions at any given point.
The campaign will end on the 8th of March! So hurry up and start posting!