Tips to style your eid clothes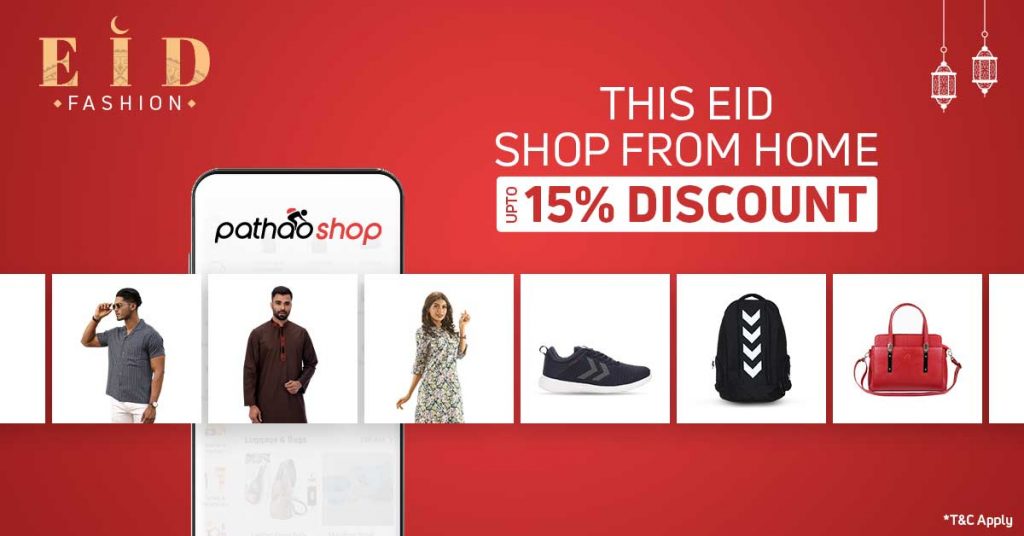 Eid Ul Fitr is right around the corner and for another year, we are to spend this festive event in quarantine. Ever since the breakout of the corona virus in Bangladesh, major festivals have been cancelled. But that shouldn't mean we can't celebrate it with any less enthusiasm! Pathao Shop brings you upto 15% Sale on all Eid Fashion items, so that you can look your best this Eid. Here are a few interesting ways you can dress up this Eid!
Panjabi
Every man needs a panjabi on eid! You can buy a panjabi from Siwak and style it with a coat from MYTH. To finish this look, you can choose a loafer or sandals and you are Eid ready. A Cotton printed panjabi will be right for the weather, you can browse through Pathao Shop and get your desired piece.

Kurtis
Kurtis are in style, so are you. This Eid, you can choose something comfortable to wear and buy a kurti from MYTH and pair it with a pair of sandals from Bay Emporium. This look will look killer with a jhumka and you will be as they all say "Simple er moddhe, Gorgeous"!
Saree
Saree not sorry! If you want to look your best this Eid, pick any saree from youngKay by Kay Kraft and pair it with a watch from Essentials. To finish this look, you can get a pair of heels from Bay Emporium and be Eid-Ready.
Casuals
If you're going for a laid-back style this eid, Pathao Shop has got you covered. Get a basic Tee from Goosebumps or a long Sleeve shirt from Gorur ghash and pair it with Casual Shoes from Maddy. For girls, if you're a fan of a summer dress or a kimono you can get it from Gorur ghash and style it with heels and earrings. It won't be a problem beating the heat with these outfit choices.
Pathao Shop has a range of items to choose for your Eid Fashion needs and you can buy these with upto 15% OFF!! This Eid, let's stay home and shop online.