Start Your Health Journey with Khaas Food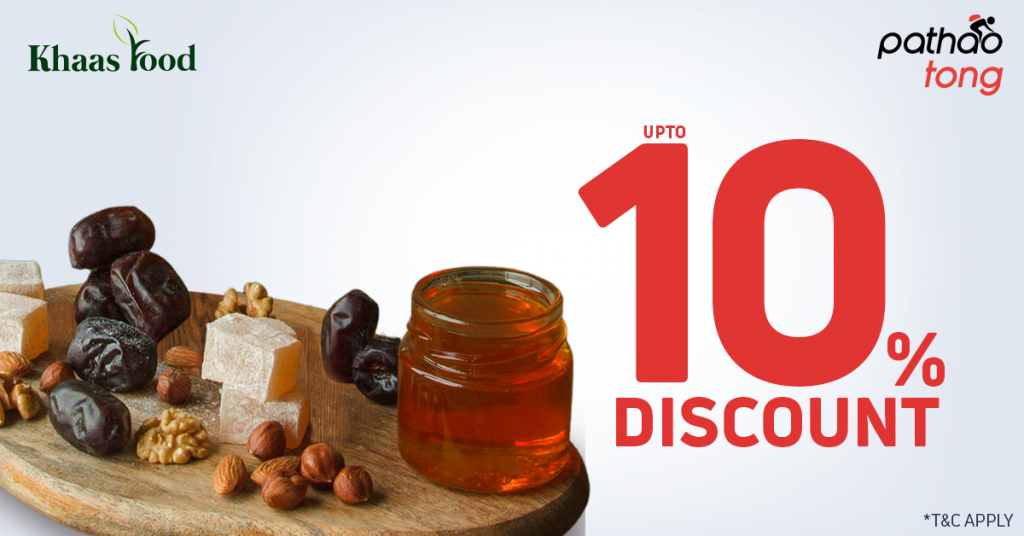 For many of us, the start of a new year means a list of updated resolutions, one of which definitely revolves around having a healthier diet. The ways in which our lives are designed with house chores, jobs and studies — it becomes next to impossible to shift to an organic food habit from our heavily carb based diets. To help you out, Pathao Tong brings to you KHAAS FOOD, a plethora of fresh and organic produce starting from pure golden honey to crunchy cashews to perfectly blended ghee and mustard oil. Plus, there is upto 10% DISCOUNT on the products!
Some of their most popular products are Black seed Oil and the different types of dates including ajwa and mariyam dates. Black seed oil contains antioxidant and anti-inflammatory properties that help prevent disease and support our body's natural healing activity. The dates make up for a much healthier alternative to sugar as it contains high amounts of antioxidants and fiber. Pair it up with some roasted cashew nuts topped with organic honey also available at KHAAS FOOD.
Hurry and get your pick of healthy snacks as well as honey, mustard oil, ghee and spices from KHAAS FOOD on PATHAO TONG and enjoy fun discounts all over! Pathao Tong delivers your product in under forty minutes! You will also get delivery at a special fee, i.e. Tk15. This special offer will be available till 28th February. So hurry up and don't forget to Pathao Tong your essentials!