Pathao Press
Our press release, coverage and press kit

Pathao Press
July 30, 2023
Pathao receives Employment Catalyst Award from Prime Minister Sheikh Hasina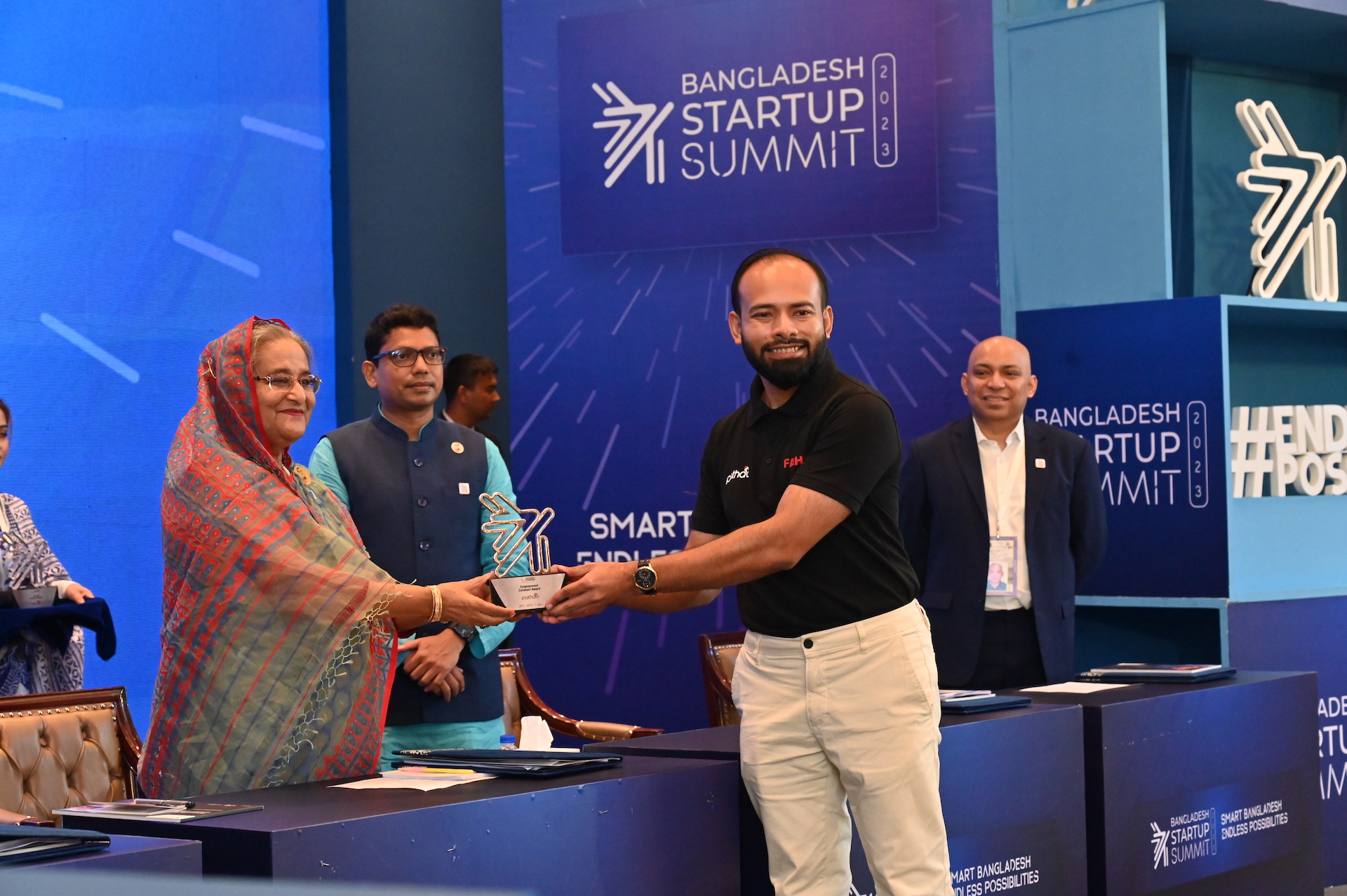 Pathao receives Employment Catalyst Award from Prime Minister Sheikh Hasina
Recognized for outstanding contribution to job creation in Bangladesh
Dhaka, Bangladesh – July 30, 2023 – Pathao, Bangladesh's largest digital services company, was awarded the Employment Catalyst Award by Prime Minister Sheikh Hasina yesterday for outstanding contribution to job creation, particularly in the youth segment.
Fahim Ahmed, managing director & CEO of Pathao, received the award from the prime minister at the inauguration ceremony of the Bangladesh Startup Summit 2023 held at Hotel Intercontinental Dhaka.
Since its inception in 2015, Pathao has created more than 500,000 jobs in Bangladesh through its market-leading ride-hailing, food delivery and e-commerce logistics businesses.
"Pathao is a homegrown champion of technology and innovation, that has catalysed self-employment opportunities for the youth of Bangladesh. We are honoured to receive this award, as a recognition of our efforts towards empowering people as they strive to improve their lives," said Fahim Ahmed.
With operations in Nepal and Bangladesh, Pathao is currently serving more than 10 million consumers, daily earners and small businesses.