Pathao Press
Our press release, coverage and press kit

Pathao Press
November 7, 2022
Pathao Car re-launches with an innovative model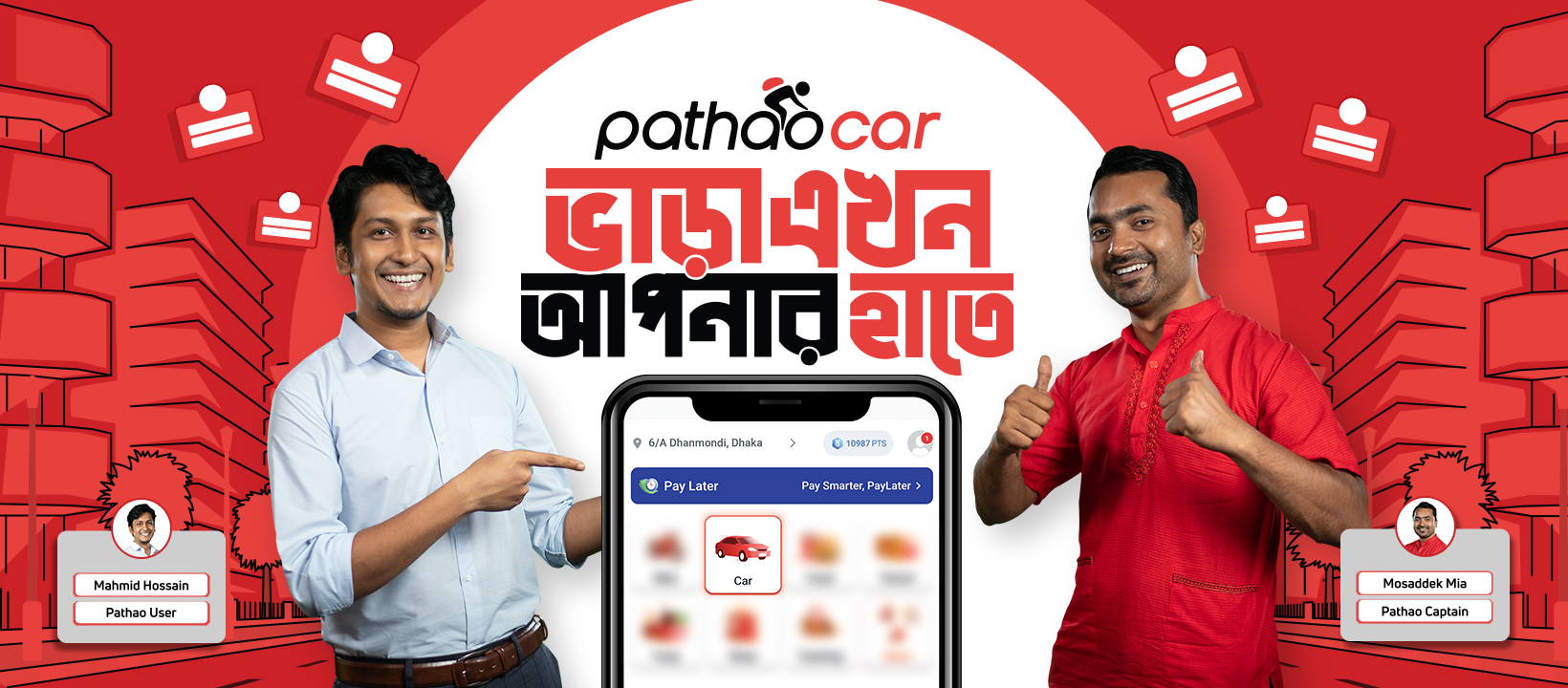 Pathao is relaunching its car ride-sharing service tomorrow, November 8, under a new model that will enable users to find rides faster and at fair prices.
In the traditional ride-sharing model, a user's ride request is dispatched to a single driver by the app and the pricing of the ride is set using a pre-established algorithm. In the revamped Pathao Car model, the user can request a ride at a fare suggested by the app or can name their own fare. The request is then dispatched to multiple drivers at once. If the user receives multiple offers, they can pick based on the driver's counter-offer price, estimated time of arrival (ETA), vehicle model, and rating, or can offer a revised fare.
Similarly, a driver can choose from among several requests, accept the request that suits them best, or suggest their own price.
Pathao claims that in this model, drivers would be able to maximize earnings by reducing their idle time while users would be able to find a ride faster by negotiating fares.