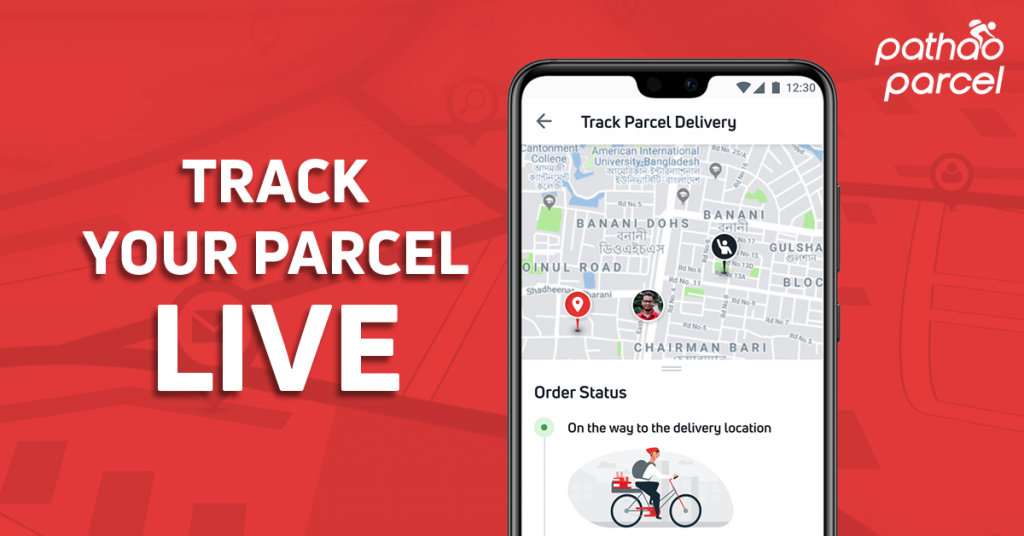 The ultimate on demand delivery solution in the country just got BETTER! We're excited to let you know about Pathao Parcel's newest feature: Live Tracking. With the introduction of this feature to the digital platform, you are able to send your things and keep track of them on the go! Even your receiver will also be able to keep a live track on the rider! Now, rather than seeing timestamps of your parcel orders or calling riders and asking for their location, you will be able to live track your deliveries and keep track of where they are in real time. Update your Pathao App now to get the full feature!
HOW DOES IT WORK?
The idea is quite simple and easy! You will be happy to know that both the sender and the receiver will be able to keep track of the parcels sent!
You will be able to track the parcel you sent along with the rider on a map in real time. You can watch as the rider makes its way from your destination to the delivery location.
Step – 1
Confirm your Parcel
Step – 2
After the rider accepts your Parcel order, you will be able to track it real time.

Step – 3
Once the rider has picked up the parcel from your location and started his or her journey, the receiver will also be able to track the Parcel in real time.
(Note: The receiver will be notified on the phone number which has been provided by the sender)

UPDATE your Pathao app now!! Send or recieve home cooked-meal, important files, accessories or anything hassle free!