Now Track Your FOOD ORDER LIVE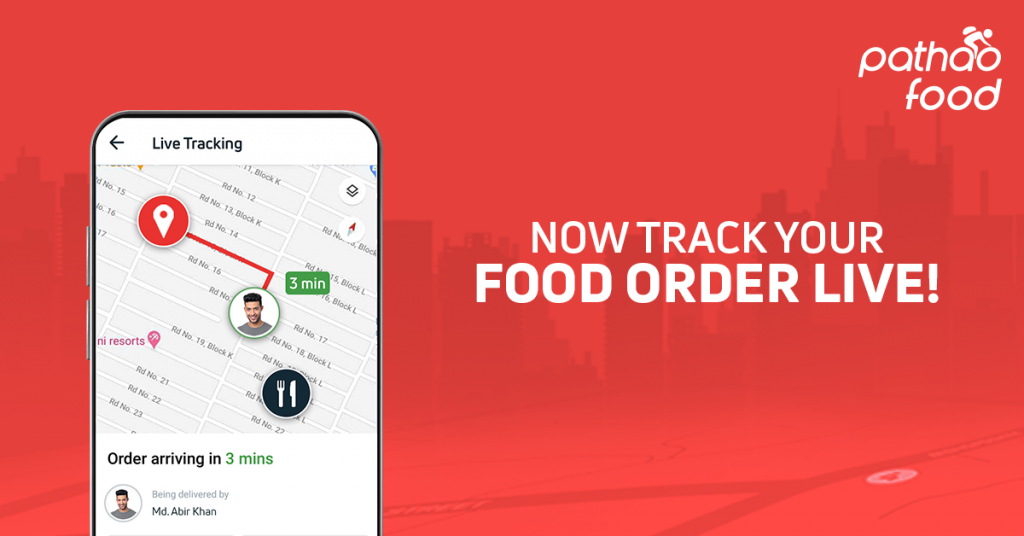 Tired of having to call your foodman every five minutes to know how long it will take for the foodman to deliver ? With Pathao's newest feature in town, life just became a whole lot simpler. That's right! Pathao has introduced a food tracking feature to the ultimate digital platform. Instead of seeing the timestamps of your food delivery, you can now live track your foodman and check where your food is at all times!
With this new feature you can relax while tracking your delicious meal!
HOW DOES IT WORK?
The idea is simple and hasslefree! You will now be able to see an estimated time of arrival of the food order after the food has been picked up from the restaurant.
The Live tracking button will take you to a page where you can track the order you placed along with the Foodman on a map in real time and watch as the Foodman makes his way from the restaurant to the delivery location.
Step – 1
Confirm your order.
Step-2
Wait for a Foodman to accept the order.
Step- 3
Once the food has been picked up from the restaurant, click on the red button titled " Live tracking"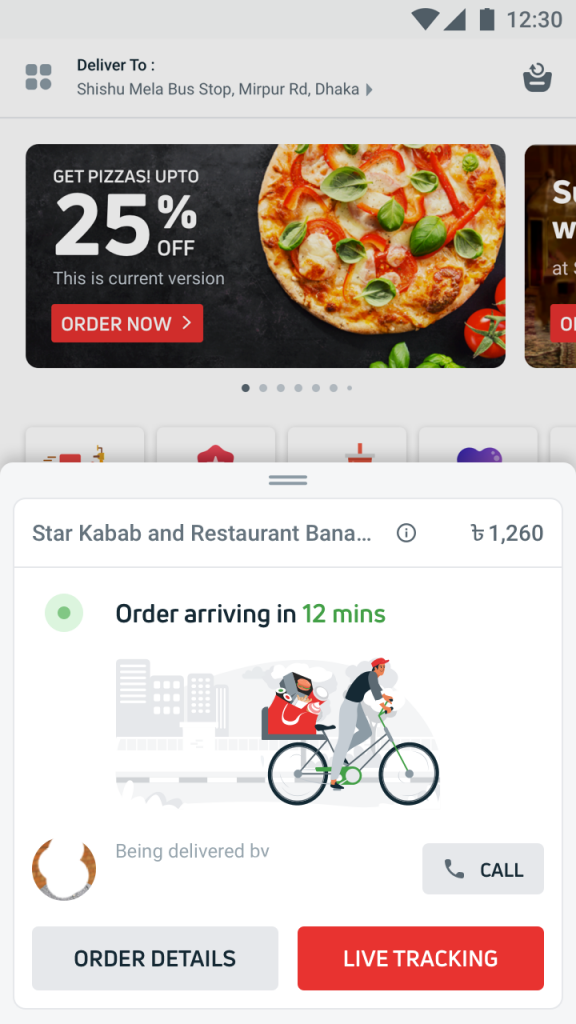 Step – 4
You will see the live track of the Foodman on the map which will show up as well as the estimated time of delivery and other details. 

Make sure to update your Pathao App. And do order in!