Moving Safely is the New Normal By Hussain M Elius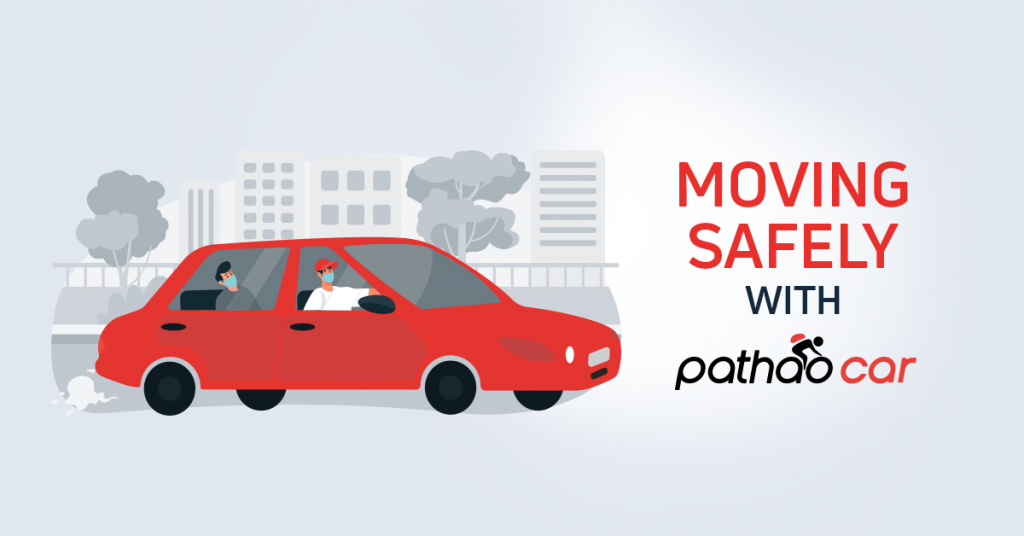 Hundred and ten days since the lockdown. Hundred and ten days of fear and panic about the invisible virus spreading through the world and or country.
And Hundred and ten days of Bangladesh's ride-sharing operations being closed in the light of COVID19 pandemic.
During this time Pathao has not only been urging everyone to stay safe – we have very quickly launched several services that also help you to stay indoors. . Services like Shop (E-Commerce Shopping), Tong (Grocery Delivery), Health (Telemedicine and Medicine Delivery) and Entertainment, in partnership with Bongo, all are geared to make it easier to stay home and stay safe.
As we emerge from the lockdown, our Pathao Car service is ready at your service. Pathao's topmost priority is to ensure best service for both our users and captains. Accordingly, we have:
Introduced safety features, training and kits to ensure health, safety, and hygiene for our users and drivers
Reduced fares, and partnered with digital payment providers with attractive offers, to make Pathao Cars the most affordable ride
Increased our driver commissions to 90% commission, Digital payment cashback, and daily Quest offers for captains to facilitate the highest maximize their earning opportunity
Reduced costs to make Pathao Cars the most affordable service
Pathao, the largest ride-sharing platform, has also collaborated with the eCommerce Association of Bangladesh (eCAB) and other organizations like Mr. Hygiene to ensure the safest mode of transportation. Pathao has also taken the following measures to implement the best safety practices:
SAFETY EDUCATION
All existing and new drivers are being trained to follow proper procedures for ride-sharing whether in cars or motorcycles.
Separating the driver seat with a clear plastic covering
Passengers are encouraged to sit in the backseat to minimize contact
Educating partners to check their temperature daily and get medical help if they are feeling unwell
Temporarily suspending the accounts of partners and passengers who confirm they are unwell until they submit a medical certificate to prove they are COVID19 free
Encouraging and educating passengers and drivers to disinfect their hands, arms, and elbows using sanitizers or rinse them with soap before and after each ride
Educate our captains to roll down the windows often in order to make sure that the interior of the car is fully ventilated
Drivers are encouraged to use disinfectants on seat covers, handlebars, and other parts of the car after each trip is completed
SAFETY TOOLS
Providing face masks, hair covers, gloves, disinfectants, and hand sanitizers to our captains, riders, and delivery agents
Collaborating with government bodies by providing 24/7 contact tracing support
Encouraging everyone to prioritize digital payments over cash
Introducing the 'Covid-19 Safety Checklist' in the app to provide education about safety as well as to make sure both passengers and drivers are taking all safety precautions
OTHER STEPS
We have been helping the community by collaborating with multiple organizations like Bidyanondo Foundation, Obhijatrik Foundation, Feed a Family, and Uthshorgo for providing food and funds for our riders and captains.
Cascading the latest industry safety and hygiene standards to both our customers and our captains and riders.
Discouraging risky and dangerous "offline trips".
During the initial period of the COVID crisis, it was incredibly heartwarming to see our communities come together with a collective sense of responsibility. All of us still have a role to play for the safety of ourselves and for the safety of our community. As we learn to live in this new normal, Pathao is committed to continuing to help you move around, safely.
#MovingBangladesh #MovingSafely
———–