Most Popular Restaurants in Gulshan and Banani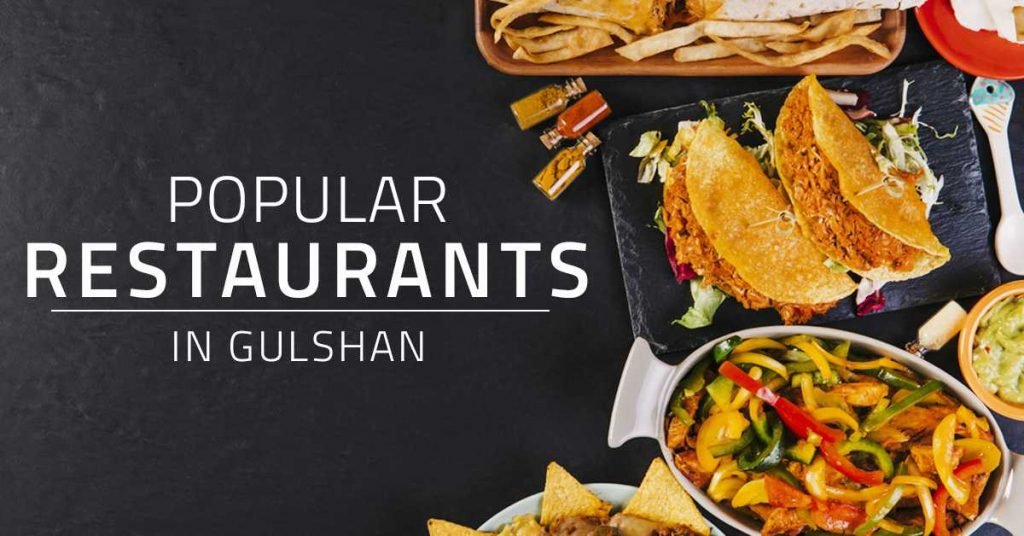 Most Popular Restaurants in Gulshan
What makes Gulshan the best place to find great food? Well, Gulshan is an upscale area of Dhaka bustling with commercial offices, embassies, high commissions and great restaurants. If you are ever walking through the walkway of Gulshan and its adjacent areas, you will notice that they have been maintained quite well and are way cleaner than the rest of Dhaka.
What makes Gulshan so unique for a Food lover? We have our answer. Great food is everywhere, both being cheap and expensive. You will find foreign cuisine starting from American, Italian, Bangladeshi, Indian, Nepalese, Lebanese, Korean to Japanese.
Because Gulshan is such a large area, we will mention the top eight restaurants which are highly popular at the Pathao Food most popular list. You can easily find the option from the Pathao Food app with all the trending and favourite restaurants. Let us get started.
Chillox in Banani & Gulshan
Chillox is one of the most popular restaurant in Gulshan. It's a leading brand when it comes to juicy burgers at an affordable price. Their burgers come with a right amount of cheese while the patty is full of smoky meat. You will fall in love with Chillox if you have ever eaten there; we assure that. Chillox also offers beautiful shakes that will add as a great addition to your order list. The burger restaurant is self-service & pay first. Chillox gives Beef Burgers, Chicken Burgers, Fries, Refreshment Drinks, and Shakes.
Chillox is available in Gulshan 01, Banani FR Tower and opposite to BRACU. You can order your food using Pathao Food app
Star Kabab & Restaurant in Banani/Gulshan
Driving the lovely people of Dhaka the food they crave for and love to have it with the friends and family since 1968, Star Kabab Banani is a get to go the restaurant with all the best Bangladeshi cuisine imaginable. If you are looking for breakfast, lunch or a massive party at an affordable price, Star Kabab is your only option.
The Banani branch of Star Kebab offers Fast Food, Breakfast, Lunch & Dinner, Snacks, Sweet Meat, Drinks, and Kabab.
Takeout Restaurant in Gulshan/Banani
Takeout Burgers are quite similar to Chillox. It is an open secret that Chillox was founded by university students who stole an essential chef from Takeout and started working for them. Thus, we found a great deal of similarity between Takeout and Chillox burgers.  
Burgers by Takeout are a little less cheesy. That is our overall verdict. Takeout offers Regular Burgers, Special Burgers and Chef's Special burgers with beef, mushroom, and chicken.
Salam's Kitchen in Banani
Salam's Kitchen is a continental restaurant which is one of the leading catering services in Dhaka. Dishes from Salam's Kitchen have a distinct flavor to them. If anyone is willing to enjoy a class bashtmati biriyani, they should visit Salam's Kitchen.
Their Menu comes with Salam's Signature Dishes, Set menu, Kebab Platter, Tandoor N kebab, Naan & Parathas, and Beverage.
Noyon Biryani House in Gulshan-Badda link road
Noyon Biriyani House is a budget place for all kinds of Biriyani solutions which is situated at the Gulshan Badda link road. The Biriyani House is quite small and over-crowded most of the times throughout the day. Noyon Biriyani is quite famous for its cheap yet meaty and tasty biryani. For a single plate, you might have to pay around 80 TK, and every plate of biriyani comes with ample amount chicken/beef.
If you bypass the Gulshan Badda link road, you will find that the biriyani house is still buzzing with people from all walks of life even though the time is 11:30 pm.
Their menu consists of Shahi Morog Polau, Kacchi Biriyani, Beef Tehari, Beef/Chicken Khichuri, Morog Kacchi and many others. It is a must that you visit Noyon Tehari Ghar and experiences their unique dishes.
Nanna Biriyani House in Gulshan-Badda
Badda has a couple of famous biriyani houses where Nanna is one of them. Nanna Biriyani holds up to it's Old Dhaka heritage where the Biriyani is cooked with less use of oil and a signature taste.
Nanna Biriyani offers Shahi Morog Polau, Bashmoti Chaler Sahi Kacchi, Tehari and Borhani.
BFC in Gulshan-2 & Banani
The best-fried chicken was founded in 2002 by the Opex Sinha Group. The fried chicken and burgers offered by BFC are crispy, juicy and has the right value for money.  If you had to review the double cheeseburger,then we would give it a four out of five. Except that, if the fried chicken is considered, it holds a unique space in the emotion of all Bangladeshis as it has the real Bangladeshi spices and tastes the best.
The BFC menu contains Chicken, Burgers, Nuggets, Meal, Corn Item, Salad, Fast Food, Fries, Ice Cream, Beef Burger, Wings, Bun, Drinks & Coffee.
Madchef Restaurant in Gulshan
Madchef is the Home of Gourmet Burgers and Grilled Cheese Sandwiches! Madchef was the first right burger shop in Bangladesh which was dedicated to burgers, steak, and fries. Madchef began their journey just as a cart and people couldn't fathom how great their burgers tasted.
Madchef's burger line up is truly unique with names like Madam Lucy, Cheesus, and Dhakaia. These burgers are different concerning taste and look. The best part of Madchef is their excellent customer service with a whole new level of casual dining.
How to order with Pathao Food?
Ordering with Pathao Food is easy. Merely open the Pathao app and tap on the Pathao logo at the top, and you will see a drop down. You will find Pathao Food from there. Please tap on that logo, and a new interface will appear. You will find all your favorite restaurants according to your delivery location. You can search for your desired restaurant, or you can scroll down to see favorite restaurants.
Pathao Food is the market leader in food delivery services. It was not possible without the love and support we have received till now from you. Work is underway to expand to other cities soon.
Pathao Food has helped thousands of people earn their livelihood as they seek self-employment by delivering to your doorstep.
The #MovingBangladesh dream is now a reality.
Download Pathao App Now!