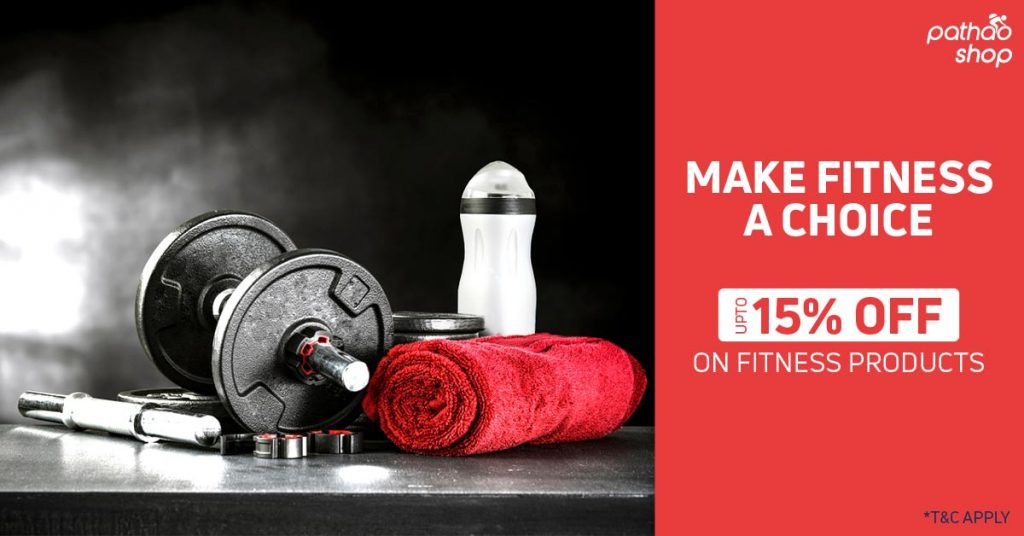 Are you a working professional looking for ways to be fit? Or are you a stay at home parent who needs to be up at their game all the time but ends up feeling lethargic? The solution to all this is to get into a healthy life-style and really commit to it. The key to staying fit and having a healthy life-style is to be physically active and Pathao Shop brings you upto 15% OFF on all fitness essentials to help you reach that goal.
Steps you can take: 
Being physically active for around 30 minutes everyday can be a good start to achieving your goal.Physical activity can mean yoga, cardio, dancing or skipping ropes as going out is not an option amidst this lockdown.Sticking to the same routine should ensure best results.Don't forget to get proper active wear for your session, browse through pathao shop and get your favorite one.
Aerobic activities are another great way to stay active. Start by laying out your yoga mat and tuning in your favorite playlist. Try to get 40 minutes of aerobic activity every day if you prefer short periods of physical activity. You can look for your yoga mat in pathao shop and get upto 15% OFF.
If you're interested in building muscles, strength training and HIIT can be your ultimate choice.
This includes weight training for different muscle groups and it's best to start with 5-10 kgs and then work your way up.You can get dumbbells from Sports World of varying weights in Pathao Shop and start your training.