Hot deals to cool you off!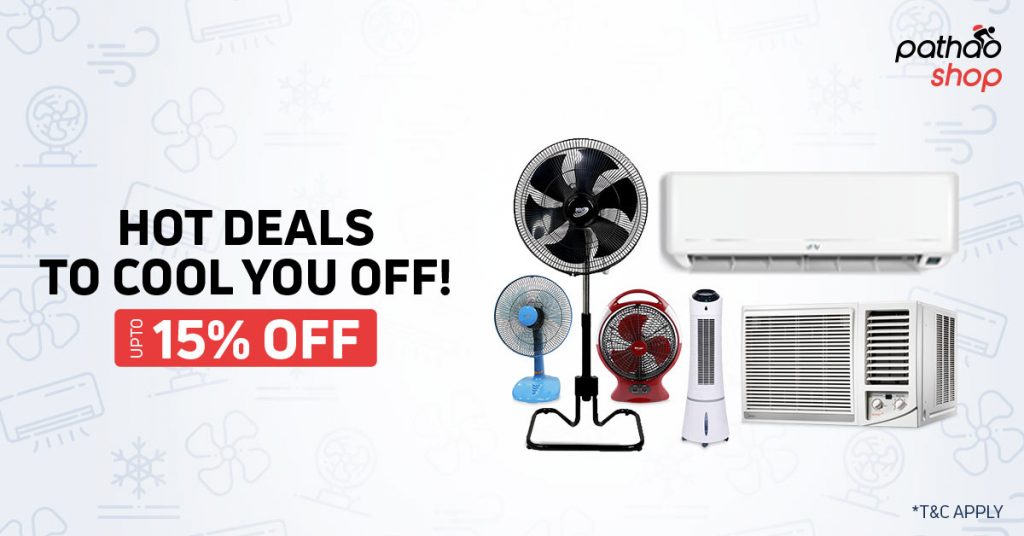 Are you losing your cool amidst this summer? Staying outside has never been more unsafe, difficult and stressful! We are almost reaching mid-summer and the heat is unbearable during this time.The temperature ranges from 33°C- 35°C on a good day and it becomes essential to consider an air cooler or fan to cool you off. Fret not, Pathao Shop has brought you some affordable yet efficient options to choose from with upto 15% OFF!
When buying an air cooler/ air conditioner for your room keep an eye out for the size of your room.It's advised to buy your air cooler proportionate to the size of your room.For example, if your room is around 100-120 sq ft, 1 ton AC is sufficient and opt for different options available from Walton, General,Daikin and Gree etc in pathao shop.
Rechargeable fans are also an amazing option to avoid load shedding problems in our city. These use less power and are easily move-able. You can have many affordable options to choose from such as Miyako, Defender,Mira Fan etc in Pathao shop.
Why wait? Browse through your options now and place your order!