Gifts you can buy for Mother's Day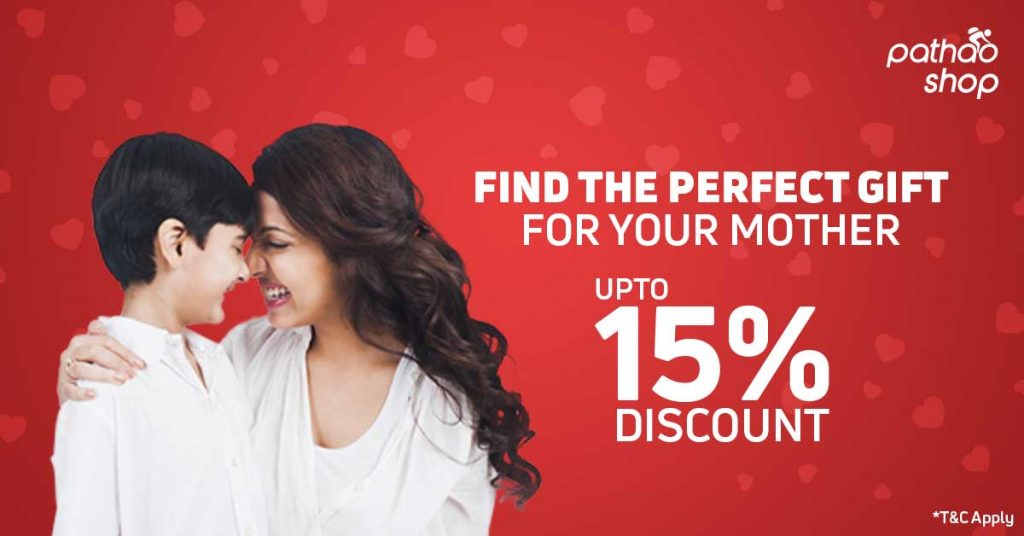 Our mothers deserve all the appreciation in the world. Their constant source of love and support throughout our life has made us what we are today.This Mother's Day, Pathao Shop has come up with a gift collection of jewellery, perfume, flower bouquet and many more so that you can be in the comfort and safety of your home and still make your mother feel special. You know your mother best, but we are still here with some ideas!
Bangles
If your mom loves wearing ''churi'', Bangles are a great choice for a gift for her. They come in various shapes and colors. City Gold Bangles, Silver Bangles, even Golden Churi are among the popular ones available that you can choose from. The Pearl Bangles are one of the very popular ones right now!

Ear Rings
Gold Plated and regular Earrings are great fashion choices! They signify good taste and have a simplistic touch. A great gift choice for mothers everywhere.
Perfume
Perfumes are presents that show affection. They are all unique with their distinctive scent and beautiful packaging that is sure to make anyone happy. Choose from Creed Adventus Perfume, Azzaro SIlver Black perfume, Le Belle Perfume, Victus Perfume and many more!
Finger Rings
Finger rings represent a special bond. It's a symbol of love that you can give your mother this Mother's Day to tell her how much she means to you. You can choose from the wide variety of Golden Finger rings to regular finger rings from Pathao Shop!

Flowers
Fresh Flower bouquet can make a perfect gift for your mother on this special day! You can choose from a huge range of flower bouquet available on Pathao Shop and get it delivered within the same day with express delivery.

On this Mother's day order from Pathao Shop and get upto15% OFF on such perfect gifts!