Find the perfect present for fathers day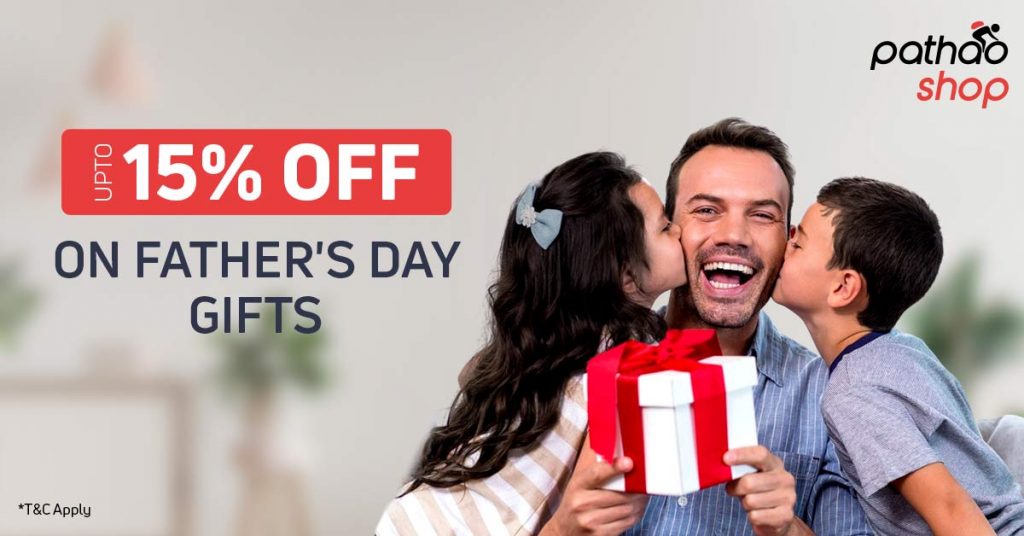 A father is more than the head of the family, he is the soul! The person watching to watch over us when no one else is around, a silent protector who loves us unconditionally.
With Father's Day just around the corner, it's only fitting that you get him a gift that shows just how much he means to you and your family for all that he does. That's why we have for you the best gift ideas you can present to your father and any father figure in your life this Father's Day! Let's have a look:
''I love You, Dad.'' Mug
A mug with a personal message is a simple yet beautiful gift. Dads love their morning and evening beverages. Gifting them a mug would really mean a lot to them as it would remind them of you with every sip of their tea or coffee. You can order an ''I love you, Dad'' or ''Best Dad ever'' Mug from Pathao shop.
Leather Wallet for Men
A wallet is a powerful accessory for a man. The material and texture of a wallet can really speak for the taste of the man who uses it. Leather wallets are a fine piece of art. It's a thoughtful gift that your dad will surely love!
Office Bags
Office bag is a useful item in every man's life. A convenient way to carry one's necessities is quite a thoughtful gift. They come in a variety of styles. Have a look at what Pathao Shop has got to offer! Choose among various Mini Office Bags or Leather Official Bag For Men SML-SM14, from Pathao Shop today.
Grooming Kit
Our father probably won't spend grooming kits themselves, even though it is an essential part of their life. It's the perfect idea for a gift that shows that you care enough about him to buy him something that will help him take care of himself! Choose from Kemei KM 3580 4 in 1 Rechargeable Professional Grooming Kit or Geemy GM-6028 Rechargeable Hair And Beard Trimmer. They are all available in Pathao Shop!
Panjabi 
A panjabi is one of the best traditional clothing for a man. They are worn on special occasions like weddings, festivals, and more. A beautiful panjabi with fine texture and design is sure to make your father happy this Father's Day! Pathao Shop has Panjabis like Cotton Printed Mens Panjabi and Cotton Printed Mens Panjabi on display! Order today.
Watch
A watch is a regular reminder of the person who gifted it to you. Just imagine your dad looking at his watch for time and a smile crosses his face because he knew he got it as a gift from you. It would make his everyday life joyful. It's a thoughtful and ''timeless'' gift. You can choose from various categories of watches from Naviforce and Curren brands.
Make this Father's Day extra special for your dad! Shop your favourite gifts from Pathao Shop today!