Discounts on Pathao Bike Rides for Digital Payments using bKash! Check out the promotions section now!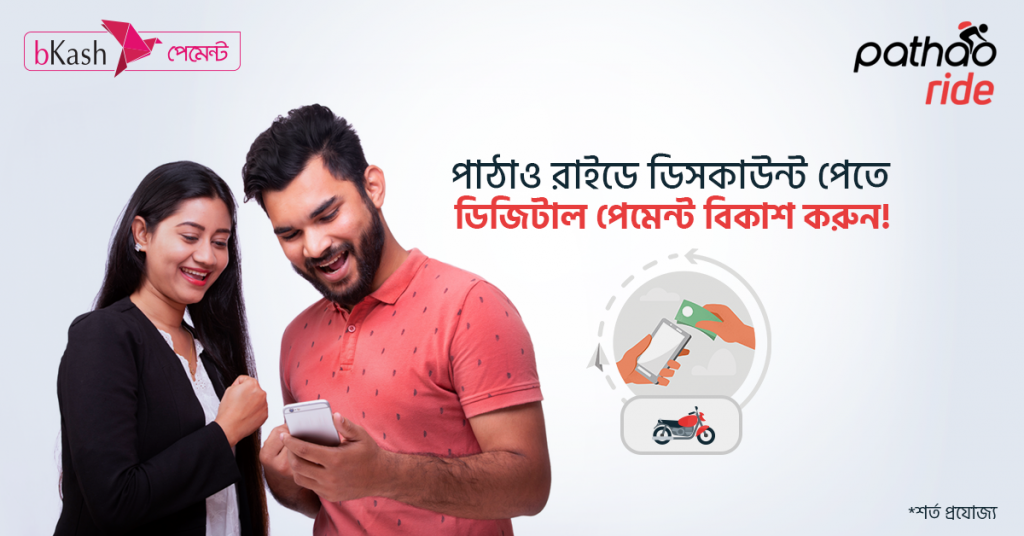 Get extra discounts by making digital payments with bKash to pay for Pathao Bike rides. In this new campaign, keep an eye on Pathao app's 'Promotions' section or the offers screen regarding Digital Payment.
Go to promotions section: 'More' > 'Promotions'
You'll know more about this offer by clicking the blue 'Check Offers' tab, after setting your destination but before you placed a request for a ride.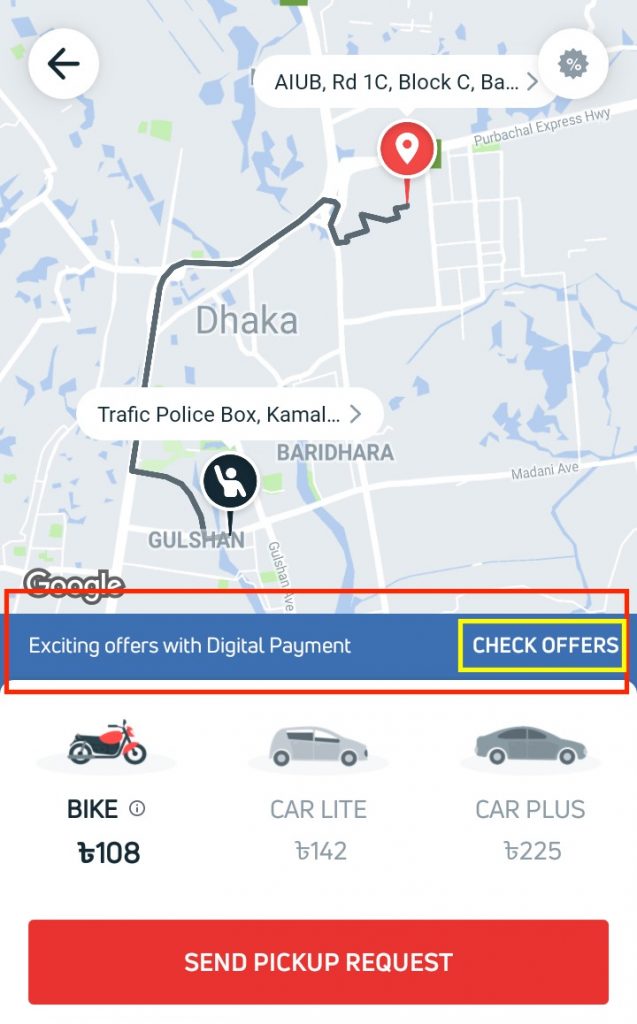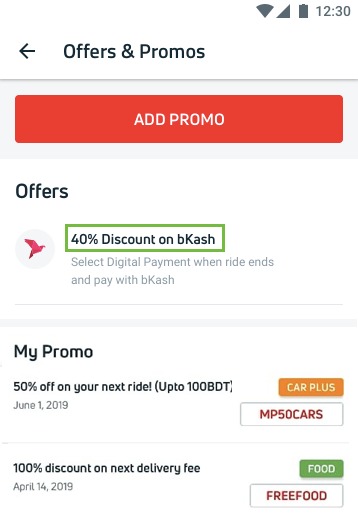 Not only that, if you pay with digital payment, Riders and Captains get the opportunity to earn extra income.
How to make digital payments
This screen will be shown after completing your trip. Click on the Digital Payment button!
Then select the bKash option and make the payment.
If you face any issues while making a digital payment please make sure the Pathao app is up to date. If it is updated, please report the issue using the app.
Terms and conditions:
Discount on Digital Payment in bKash is applicable for 2 bike rides/daily.
You will only receive this discount if you make a digital payment using bKash. If you use any other method for making digital payments you won't be eligible for this offer.
The digital payment has to be made using Pathao app to avail this offer. This offer will not be applicable if the payment is made through the bKash app or *247# USSD portal.
You will only be getting this discount if you take Pathao Bike rides.
This offer is only for Pathao Bike users of Dhaka, Chittagong and Sylhet.