Instant discounts on Pathao Rides for Digital Payments using OK Wallet!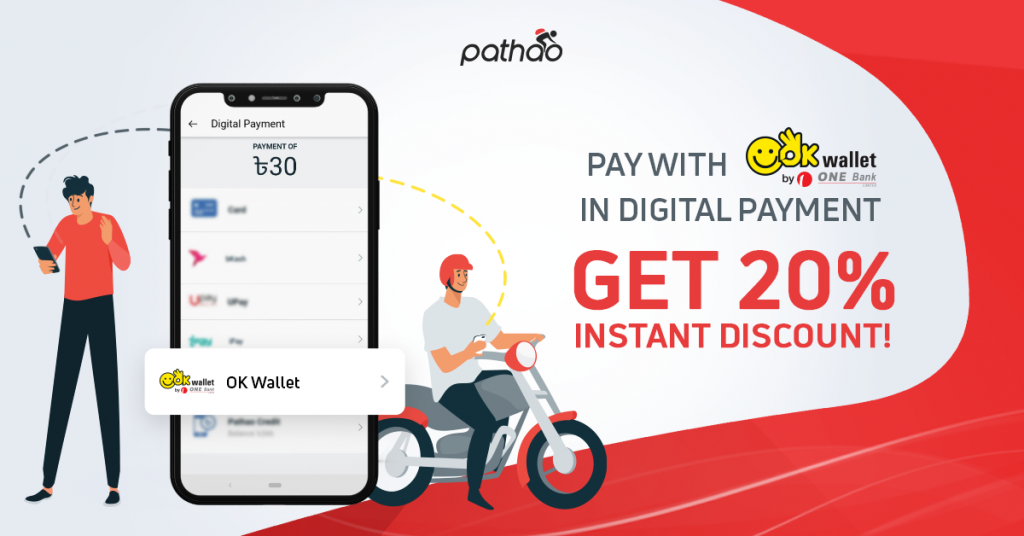 You can now complete Digital Payments with OK Wallet to save your time and money, using payments by creating an agreement. You can get a discount on Pathao Rides of 20% up to 35tk for using OK Wallet for your digital payment. You can save your OK Wallet account to your Pathao account and complete the whole digital payment process easily.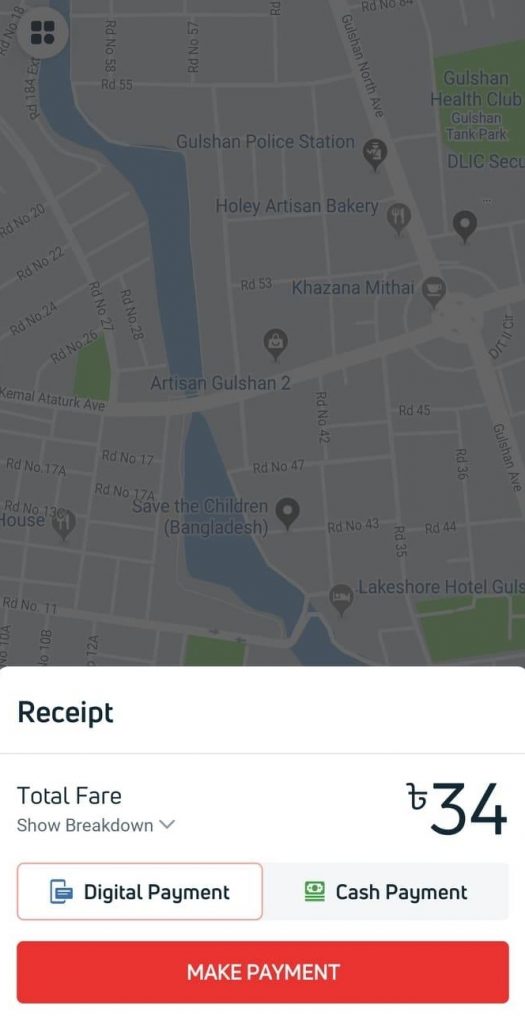 Step 1: Choose Digital Payment option and select OK Wallet as the payment channel.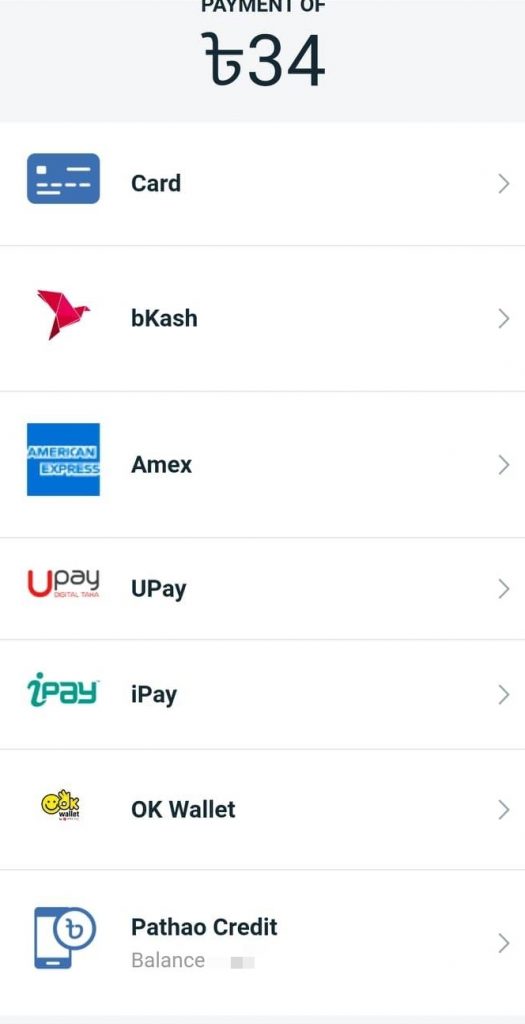 Step 2: Enter your OK Wallet number and OK Wallet PIN in the respective box given.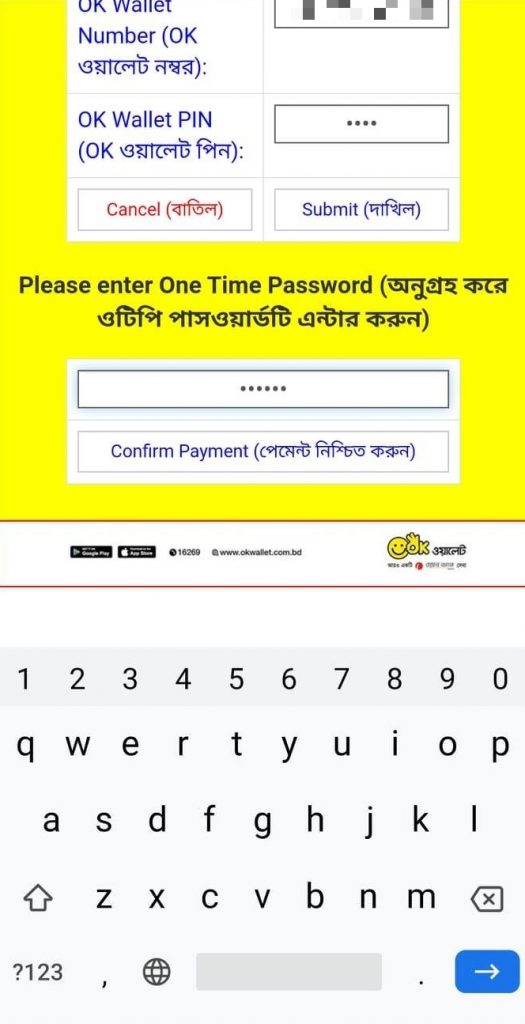 Step 3: Input your OTP (One Time Password) in the given box.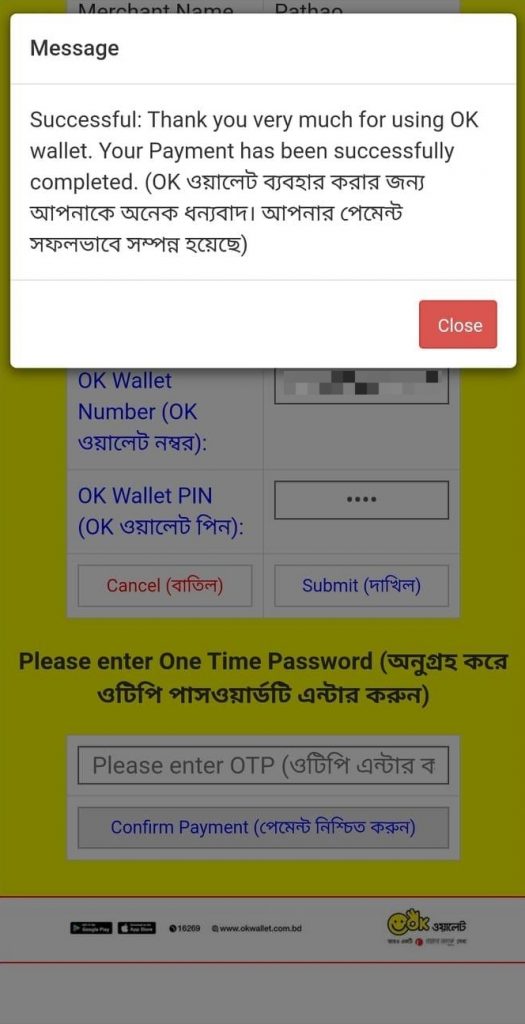 Step 4: Receive a success message from OK Wallet.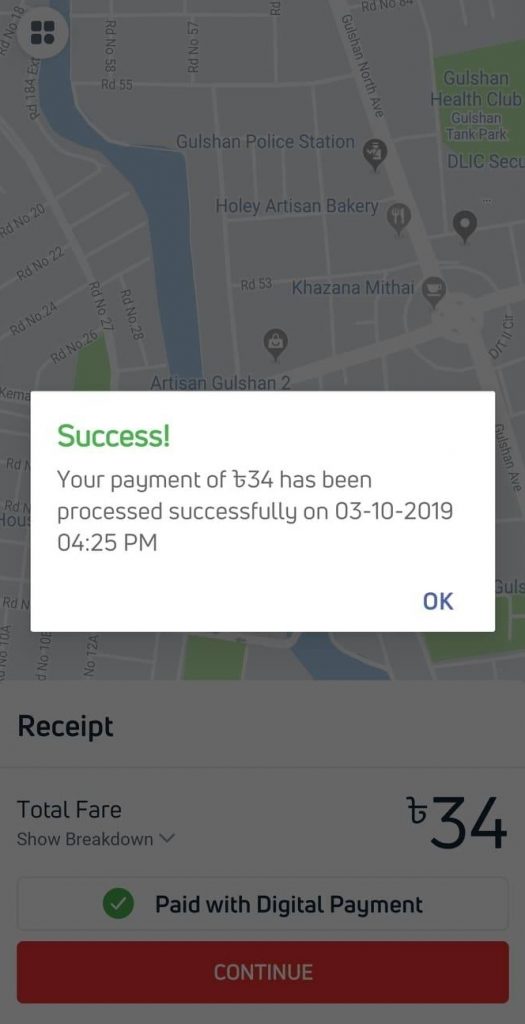 Step 5: User is notified for the successful payment from Pathao App.
Install OK wallet
Android: https://bit.ly/2qbsyhn
IOS: https://apple.co/2CQLXXt
Terms and conditions:
This offer is applicable from 1st Nov to 30th Nov, 2019
A user can enjoy maximum 600 TK discount during the total campaign period
You will only receive this discount if you make a digital payment using OK Wallet. If you use any other method for making digital payments you won't be eligible for this offer.
The digital payment has to be made using Pathao app to avail this offer.
The discount is only on Pathao rides.
This offer is only for Pathao users of Dhaka, Chittagong and Sylhet.