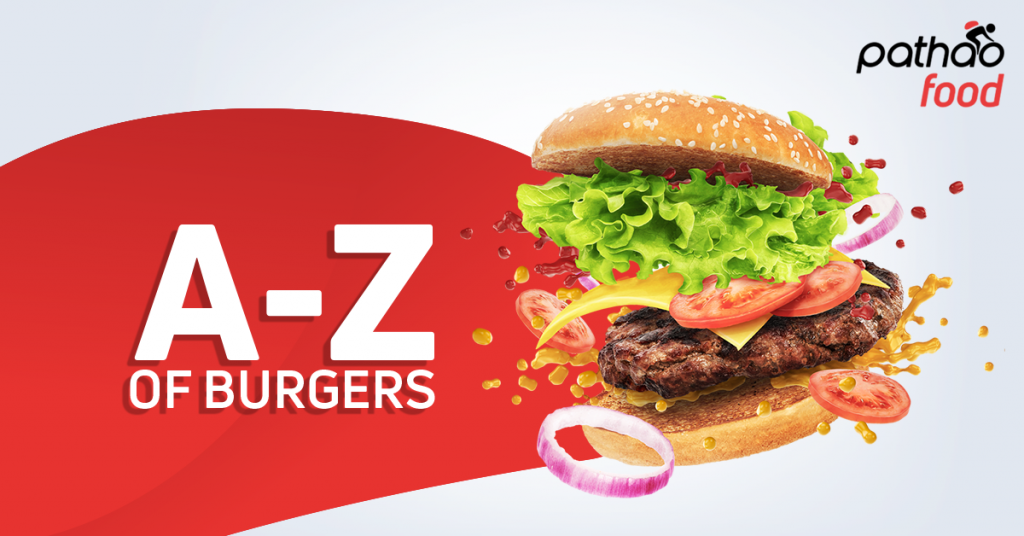 Rather than revering on only haute cuisine , let's talk about the ultimate comfort food for us workaholic millennials- burgers!
Did you know- if all Hamburgers eaten by us in a year are arranged in a straight line, it would circle our Earth 32 times or more!
Burgers are quick, filling and delicious!
The tale of burgers started from the city of Hamburg and the word literally means "from the city of Hamburg,". But as the food item gained popularity around the world , the hamburger's associations with the city of Hamburg were lost, the ham was occasionally dropped from the burger, probably because the ham here was mistakenly thought to refer to the meat. This permitted not only the simple form burger but also the creation of endless variations such as cheeseburger, veggie burger, and tofu burger. With the burger's emergence in the foodscape of our capital, we are getting alternative flavors of burgers everyday- some using our age- old spice filled recipes for the patties and the sauces for an alternative taste.
Everyone has their own idea of what a perfect burger tastes like. Personally, while some might like a charred, medium-well burger with lettuce, mayo and mustard, others might like it with exotic flavors of mushroom, pickle or even tomato puree!
But what is it that makes a burger, 'great'?
Is it the softness of the bun or the succulence of the patty ?
Starting from that lilliputian burger found in the school canteen, which was basically a little piece of beef potato chop tossed inside a stale bun; to that fresh and overhyped food court in the city where they served a fried chicken with bones and everything inside a soft bun; the truth is- The concept of a yummy burger is only about two decades old at Dhaka.
However fast-forward to now, we have many delicious options in hand and what is a better time to explore all these while being stuck in quarantine? After all as Gigi Hadid so poignantly puts it-
"Eat clean to stay fit, have a burger to stay sane."
So don't forget to order away to your heart's content from Pathao!
From 'I'm lovin it"   to the KFC zinger mania, from the scrumptious sausage sauce of the Chillox special numbers to the warm center of the patty that bursts into one cheese-filled sensation inside your mouth of Beef Cheesy Delights – A juicy burger with a side of crispy fries and a bottle of chilled coca cola is the supreme example of fast food fiesta! Some of the best burgers in town would include Preetom's signature half pounder which  is a classic representation of the Bangladeshi preference in burgers. The burger is superbly juicy, and every bite releases a stream of the luscious medley of their various sauces in your mouth.
A very popular haunt for university students at Bashundhara, Burger Lab  gained popularity for their self-proclaimed "Messy Burgers".  On the other end of the spectrum American Burger's OG beef cheese burger has been a crowd pleaser for over a decade now. Their special smoky beef patty, which is perfectly crumbly, makes for the cleanest, most satisfying bite. 
So wondering what to do on the 100th night in, in a row?  Pathao some burgers in for the perfect fun meal with the family. Be it Chillox Classic or  something from Burger Xpress, it will surely act as a mood lifter! 
All of these burgers are available on Pathao.