Pathao App just got better! Introducing: Add Missing Place Feature, a cool new feature that will surely make your user experience smoother than ever! You can now request to add a desired restaurant, shop, etc. on the Pathao Map of your choice and knowledge.

HOW DOES IT WORK?

Searching for a location on the Pathao app but you can't seem to find it. Pathao has come up with a solution. You can now include your desired location's details on the map. After inputting the information, the Pathao team will review it and next thing you know, it will be added to the map for you and others to find! You can achieve all this by following a few simple steps: 

Step- 01
Go to '''Set Your Location'' option in the Pathao app and write your desired location. If it is not in the map, you can simply click on the ''Add missing place to the Pathao Map'' option.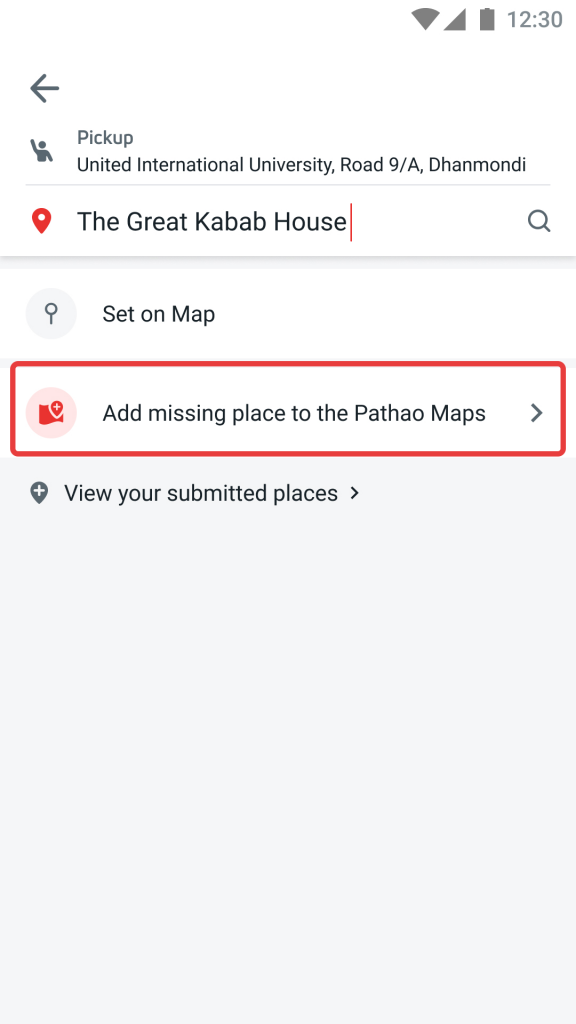 Step -02
Input your information about the location in the ''Name of the Place'' option and pinpoint it on the map by clicking on the ''Select Closest Pin on Map'' option.

Note: In the "Name of the place" option please write the location's name first and then the address if needed.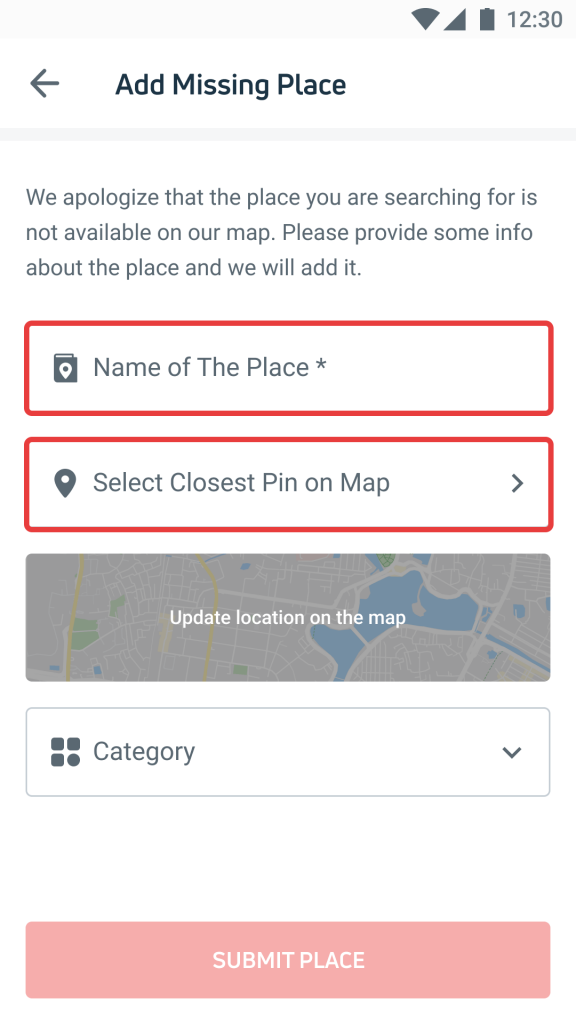 Step- 03
You can choose from the ''Category'' what type of place you are pinpointing.There are a variety of choices to choose from in the category. For example: Food & Drink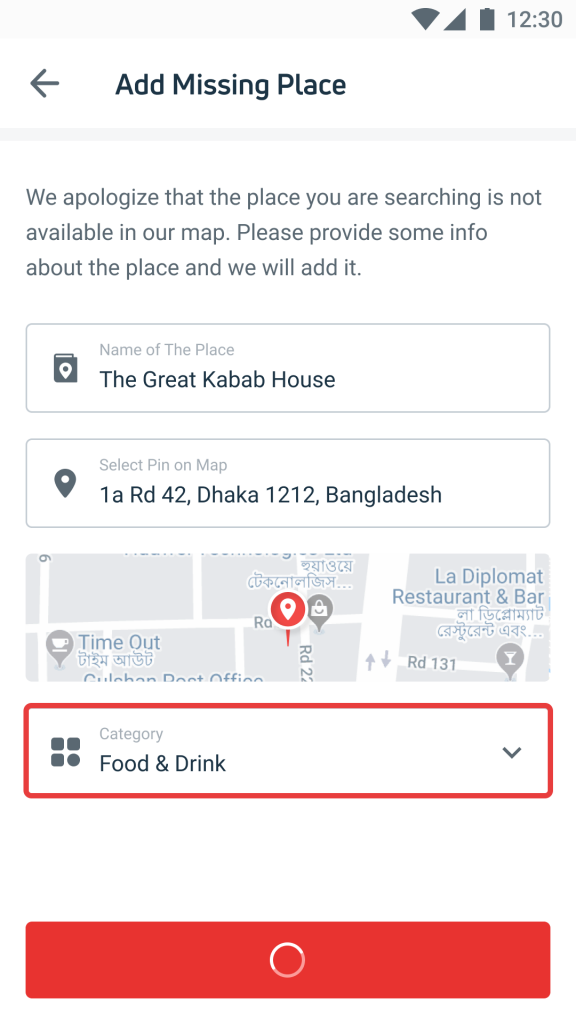 Step- 04
Finally, submit your information and Pathao will review it and update it on the map. After Pathao reviews your information, your desired location will now appear on the map!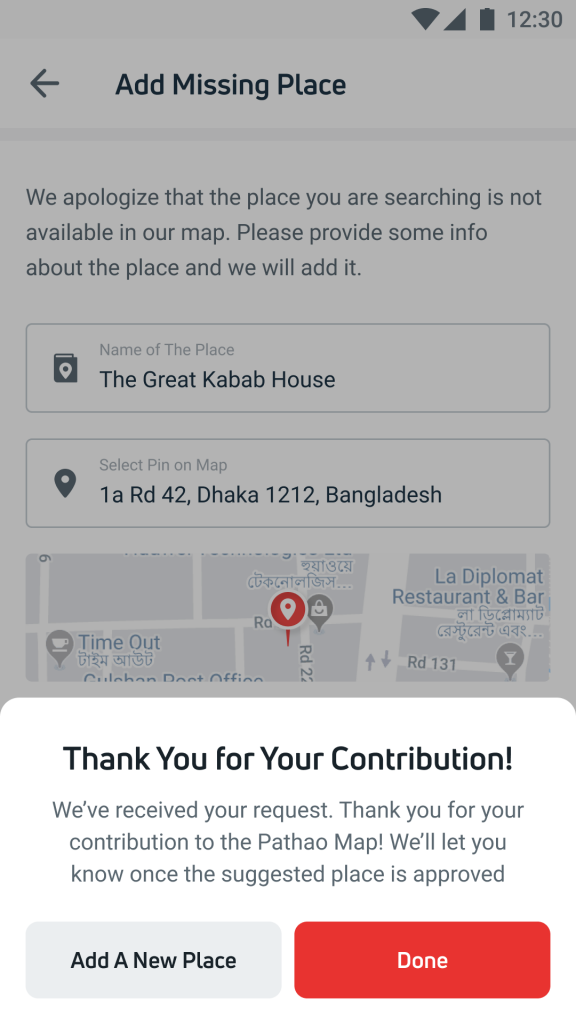 And there you go! Be the ultimate contributor of Pathao and make your user experience smoother than ever! What are you waiting for? Request a pathao now!