15% Instant Discount with BRAC Bank credit card only on Pathao Food!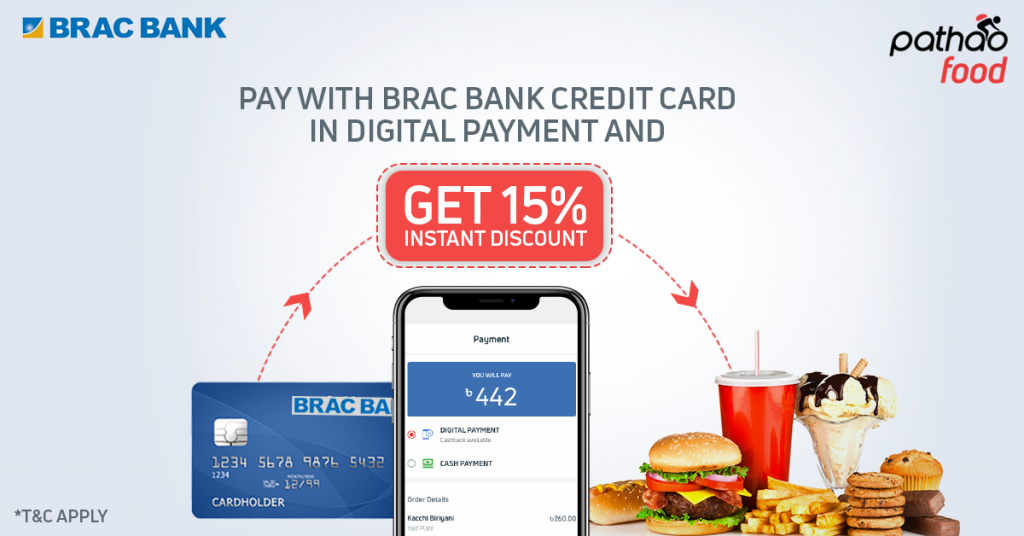 Now ordering from thousands of restaurants on Pathao Food has become easier than ever! Users can pay their food bill with digital payment using their BRAC Bank credit card and receive a 15% discount on orders up to 150tk! This offer is available from 15th July to 15th August.
Terms and conditions apply.
Only BRAC bank credit card owners will be eligible to get the discount.
So what are you waiting for? Order as much as you want and pay with your BRAC Bank credit card through Digital Payment to enjoy this great discount offer!