Eid Same-Day Delivery Campaign with the best rates in Dhaka!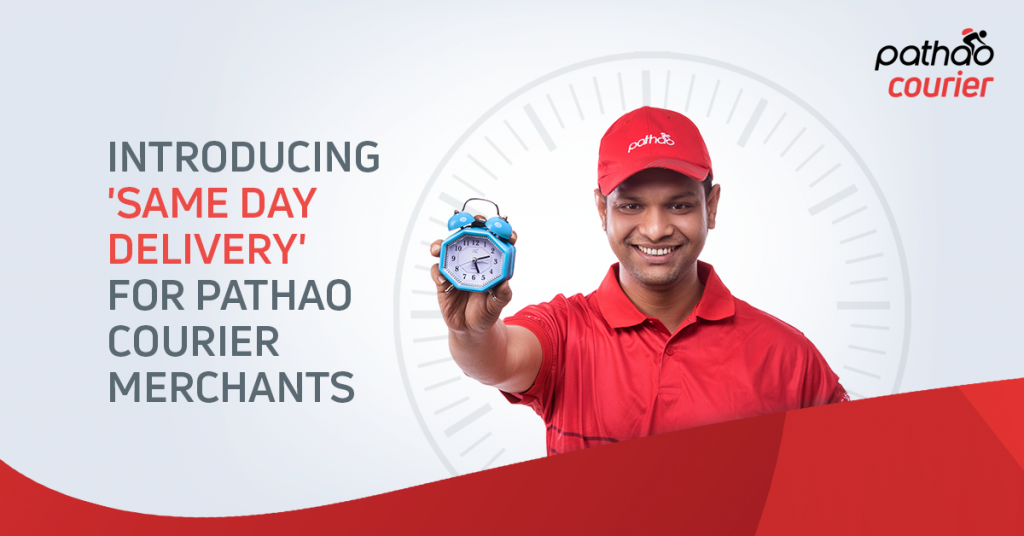 We here at Pathao have come up with an excellent Same-Day Delivery solution to make life amazingly simple for our fantastic merchants, just in time for the rush of orders of the Eid season.
Pathao is now providing you with Same-Day Delivery service all over Dhaka for the lowest rates in the market at only 90TK! The delivery will be completed within 6 to 8 hours on the same day. There is the option for both pre-paid delivery and Cash-on-Delivery (COD). With all these options, Pathao is here to make sure this Eid sales season is the best one for you.
This unique service rate is going to be available from 1st August till 8th August 2019.
The process for availing the same day delivery service is very simple:
If you are an existing merchant in Pathao Courier, to enable Same Day Delivery simply email us the following information at [email protected] before 1 pm.
Registered email ID:
Registered Phone Number:
Pickup Address:
Recipient Name:
Recipient Number
Recipient Address
Amount to be collected : (If no amount is to be collected, then please put in "0")
We have also set up a dedicated number for Same-Day Delivery at 01904488279. Simply call us at this number for any further assistance.
Delivery Charge:
The delivery charge for the campaign of Same Day Delivery is flat 90 Tk per order everywhere in Dhaka City Corporation. For each extra kilo, 25tk will be added to the delivery charge.
| | |
| --- | --- |
| Weight | Price(TK) |
| Up to 1KG | 90 |
| Per Extra KG | 25 |
Frequently Asked Questions (FAQ):

1. How will you get the payment?
Merchant payment will be made twice a week through their Bank account or Bkash number.
2. How and when will I get my returned products back?
Returned products will be sent to the merchants twice in a week.
3. How long will it take to get the products picked up after requesting for Pick up?
Products will be picked up within 3 hours after pick-up request.
      4. How can you track your parcels ?
You will be able to track your parcels in Pathao portal by logging in to courier.pathao.com
**To Sign Up as a new merchant at Pathao, please fill out this form: https://forms.gle/Lqe1bfRKHP4sdg5J9

Thank you for staying with Pathao. Let's make this Eid shopping season the best one yet!