Fantasizing Out Ordinary Drools: Pathao food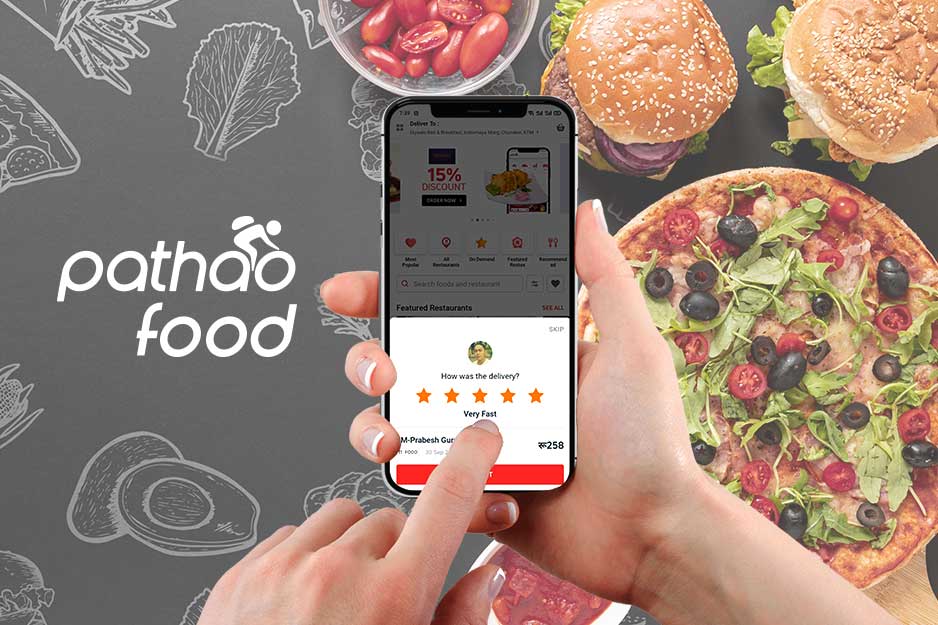 Every ordinary craving is very special to the one craving it. Three words – Every Craving Matters!!! The cheesy pizza, the spicy Mo:mo, the juicy burger, the typical Nepali khaana set, or some other unique cuisines from different parts of the world- whatever makes drooling wild is what matters. We know that these ordinary foods are the food of dreams for the foodie inside of you. Turning these regular foods into fantasy, Pathao is here to satisfy all your cravings with our new venture- Pathao Food.
During this global pandemic, takeaways and deliveries are our only savior for our intense cravings. While all dine-in restaurants are closed, our only ray of hope is the delivery business. Pathao, considering this inconvenience, has decided to serve you all once again with full safety and protection as suggested by the Government of Nepal with extra precautions, be it disinfecting the resources used in delivery time and again or be it using sanitizer after every transaction.
This delivery system will not only aid customers but restaurant businesses too. Social distancing is the new normal. Experts believe that this situation will take at least 4 to 5 years to revert back. Given this context, restaurant businesses might not be able to generate as much revenue unless they opt into delivery services. If the restaurants themselves open delivery services, the cost will be expensive. Being a part of Pathao Food enables them to achieve economies of scale, spend low, and get high benefits.
Intending to revolutionize the tech industry, Pathao first came up with a ride-sharing platform in Nepal in 2018. In only 2 years of its operation, it has brought an impactful change in the lifestyles of people and made ride-sharing a necessity among residents of the valley. After its hit success in revolutionizing the ride-sharing platform, Pathao is here to revolutionize the food industry as well.
Now with Pathao Food, we see ourselves elevating the quality of life of people by offering convenience in one platform by giving your cravings more options. Targeting to cater service to the people of the Kathmandu Valley, we have a goal set for ourselves. As of now, we deliver inside ring roads and around Bhaisepati and Budhanilkantha area, charging only Rs. 100 for each delivery. We offer varieties of cuisines – Japanese, Korean, Italian, Vietnamese, Newari, Indian – whatever you crave, we have it. As Pathao Food is a new venture, we have plans to expand continuously. So if you are a restaurant, come join us and be our partners.
In a sea of food-delivery companies already operating in the valley, you may be wondering if we are any different than the others? The answer is We Are!!
In this busy city full of rush, crowd, and traffic jams, we deliver within 45 minutes. Yay! The Fastest delivery you can get! We also have got more options for you to choose from, more offers, and more discounts. The best thing about our service is that there is no minimum basket size. We are app-based, so you have a live tracking option to know where your food has arrived, and ultimately, you will have warm and fresh food right at your doorstep. I know, right! Seems something straight out of every foodie's fantasy.
What more can a Foodie want? All your cravings have a whole new experience. Metaphorically, before your first drool reaches your tongue, we will be with your food at your doorstep. Excited?? You better be! 😉 Because something better is on your way to serve you the best!