Year Round Festivity with Cocktails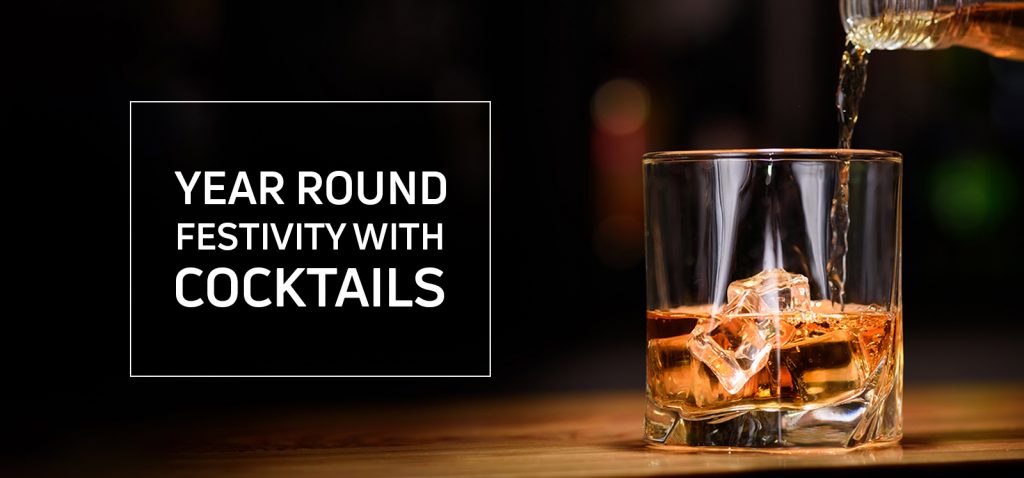 How amazing it is to be able to celebrate each occasion at your own comfort zone! While the major festival season has slid off, you can still get that festival-foodie-vibe year round with amazing delicacies from a number of restaurants around your location. Pathao is here with Pathao Food to quench your thirst and satisfy your hunger with scrumptious stuffs from your favorite restaurants. How about some yummy cocktail recipes for giving a perfect start to this winter?
Szarlotka:
This polish cocktail recipe is one of the simplest as well as delicious. While a kind of apple cake also holds same name, this cocktail shares the name too. As difficult the name sounds, it is equally easy to prepare and warms you up in no time.
Ingredients:
50 ml vodka
Apple juice
1 pinch cinnamon
Process:
Mix vodka and apple juice with some ice cubes in a shaker. Once it is properly mixed, pour it into your desired glasses and sprinkle some cinnamon powder from above.
Hot Toddy:
While you have the freedom to choose any liquor you want, let's consider Wine because it is said that the name has been derived from palm wine drinks in Asia.
Ingredients:
1 tbs Honey
50 ml wine
¼ cup hot water
2 tbs orange juice
Cinnamon stick
Lemon twist
Process:
Mix honey, wine and orange juice in a glass. Add the hot water and stir until honey dissolves. Add cinnamon stick into it. Garnish with the lemon twist.
Mojito:
The most common and majority's favorite recipe is here. Yes, Mojito!
Ingredients:
Handful of Fresh Mint
60 ml White rum
1 tbs Sugar
1 lime juice
Soda water
Process:
Crush the mint leaves, sugar and lime juice. Pour it is a long glass. Add the rum and stir it. Finally, top it up with soda water, extra mint leaves and serve.
Cranberry Orange Mimosa"
Another cocktail for this wedding season could be Cranberry Orange Mimosa. Whether it is a bachelor party or post wedding celebration, this recipe can lighten up your celebration:
Ingredients:
2 cups fresh or frozen cranberries
3 cups orange juice, divided
2 tablespoons lemon juice
3 bottles (750 milliliters each) champagne, chilled
Process:
Blend cranberries and 1 cup orange juice. After this, add the remaining cups of orange juice and lemon juice to it and blend again. Pour the mixture into glasses, add ¾ champagne. Garnish with mint if available. It makes 3 servings.
Cuba Libre
Another cocktail to suit the wedding vibes this winter is here- Cuba Libre. The perfect blend of liquor and coke is here.
Ingredients:
1 lime juice
80 ml rum
160 ml coke
Process:
Mix the lime juice, ice cubes and pour rum into a glass. Add coke to the glass and stir well. That all it takes to make a delicious warming drink.
Looking for the raw materials? These are all set to be delivered by Pathao Food and Bottoms Up by Ghyampe is all set to provide you with it. Try turning this boring Corona filled winter days with something exciting at your comfort zone and do share the experience via our Instagram or Facebook handle or in the comments below.