How to update your food cart easily?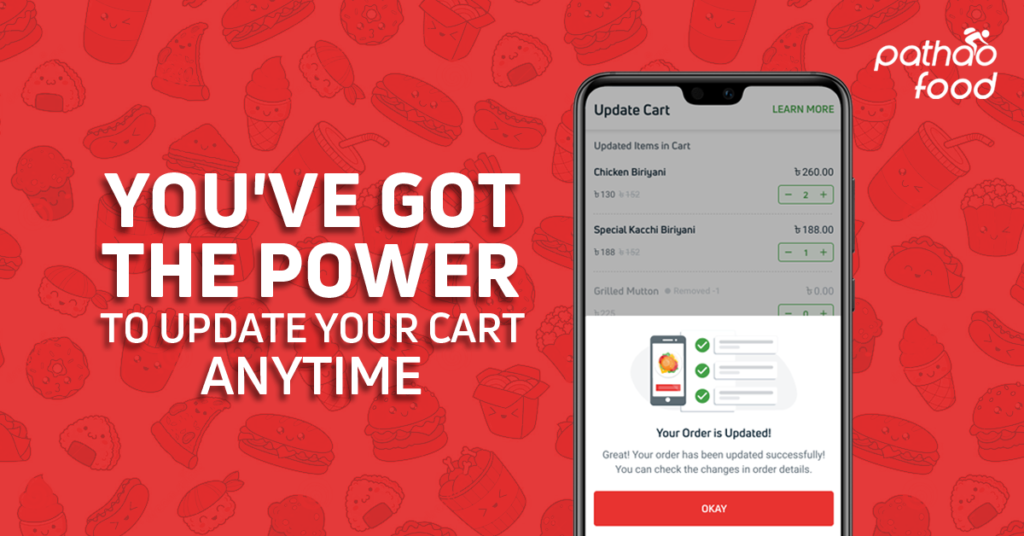 Pathao brings you yet another useful feature that will enhance your user experience even further! You can now make changes to your already confirmed food order, in case you want to add more items to your order or even order a new set of items. Now, there will be no need to cancel and reorder!
HOW IT WORKS
When the foodman reaches the restaurant, you can either call the foodman to update your cart or the foodman will call you in case your ordered items have run out. In such a scenario, Pathao has made things a lot easier!
Step: 1
When you inform your foodman that you want some changes in your cart, you will receive a push notification on the app, sent by the foodman which will allow you to proceed and make those changes. Click on the push notification or go to the app.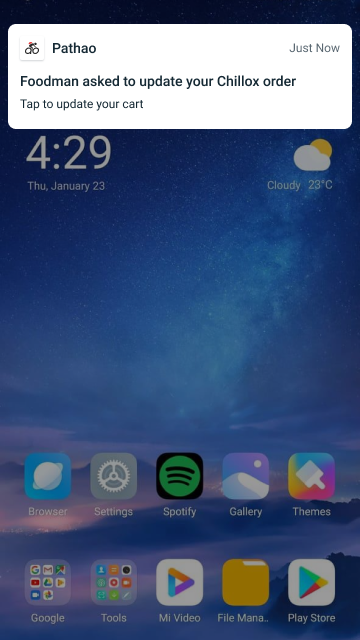 Step: 2
Now that you're in the app, you will be able to update your cart by pressing the ''Let's update cart'' option.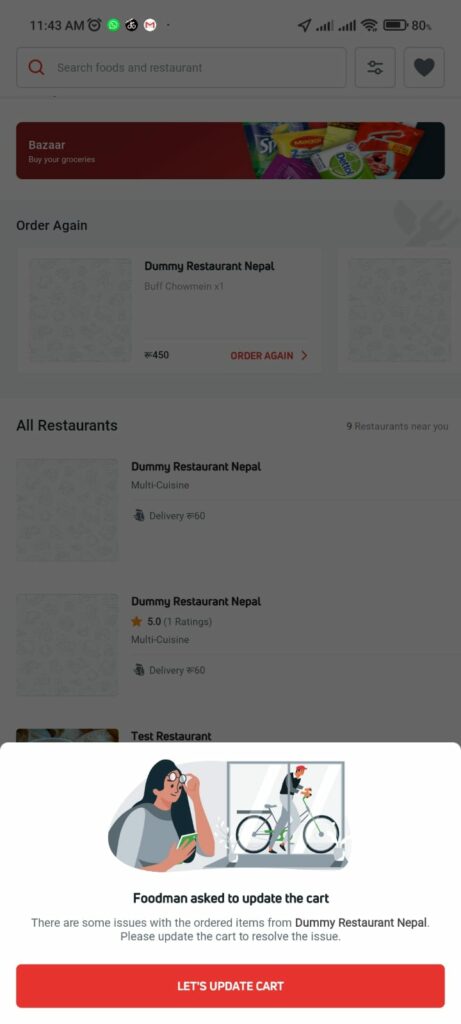 Step: 3
In the ''Update Cart'' section, you will get the option to add or remove the number of your orders. If you are happy with the changes, proceed straight to step 6.
OR
If you want to add a different item of your choice, please tap on "Add new item" and follow "Step 4"
Note: Needs to have at least one item. You can't keep your cart empty.
Step:4
Now, select your desired new item(s) and update your Cart . Tap on the ''Update cart'' to proceed with your newly added item(s).
Step: 5
You will be shown a list of your newly added item(s). All you have to do now is confirm your changes.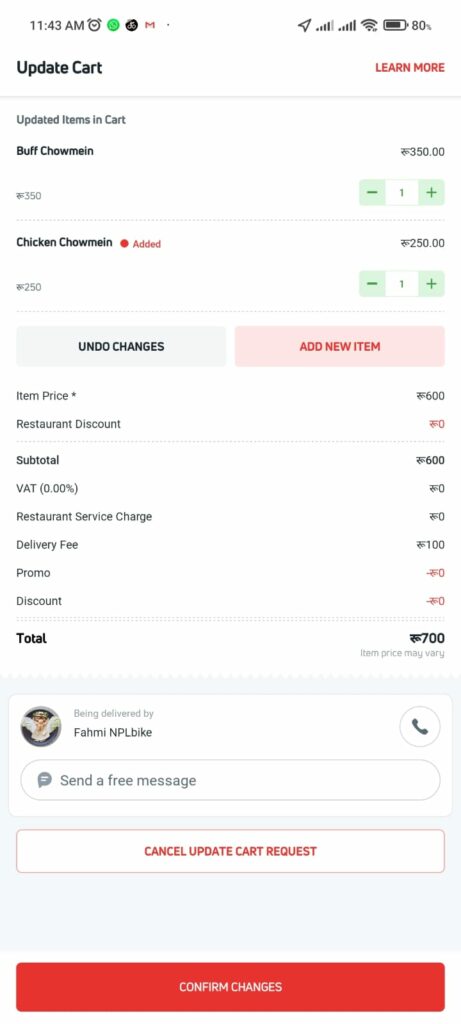 Step: 6
Pathao will ask for your confirmation on the updated cart. Select ''Confirm'' and you're good to go!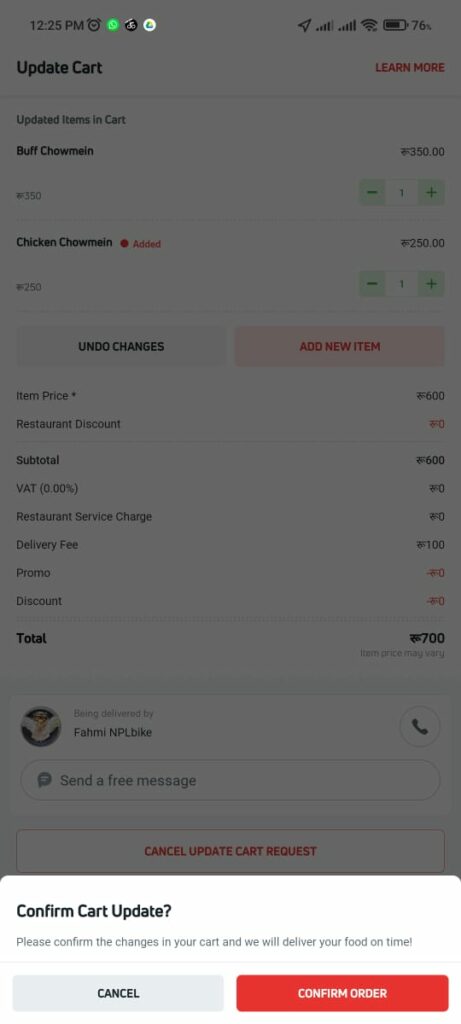 Step: 7
Voila! Your updated cart has been confirmed. Press ''okay'' and all you have to do now is to wait for the foodman to bring you your desired item(s)!
Never feel the need to cancel your order. Updating your cart has become that much easier! Get the best deals and fastest delivery, order now on Pathao Food!