Ridesharing Insurance: For the first time in Nepal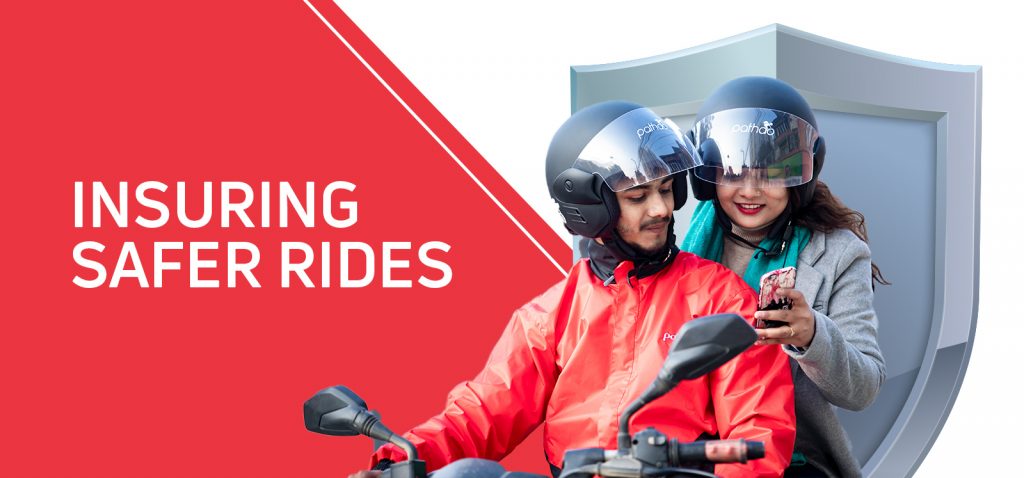 How nice would it be to be certain about beating all the contingencies that lie ahead? Pathao Nepal, now has got you fully covered with ride sharing insurance for the first time in Nepal. 2021 is getting more secure and safe now! Pathao Nepal under its safety campaign has requested all the users as well as riders and captains to give feedback after taking rides. For providing feedback, users can rate the rider after each ride via Pathao app, reach Pathao through Social media handles like facebook and Instagram page or call directly.
While the responsibility of these initiations falls under users, Pathao Nepal has decided to take bigger responsibility and insure all users, riders and captains upto Rs. 5 lakhs for any contingencies. After 2 years of constant struggle and 2 months of processing, ride sharing insurance has come to reality. Well, starting with Pathao's policy, to claim the insurance riders should be genuine with real name and date of birth, the vehicle number and model both should be registered and the trip taken shouldn't be offline which means the start and end point should be updated in Pathao app. Similarly, for users, the actual user who has booked the Pathao ride should be the one riding it. With these steps of self-responsibility, you can get a lot safe personally and secure with Pathao ride insurance.
With the traffic increasing everyday and growing number of rides, Pathao understands the risks that could affect the riders, captains and users. The uncertainty extends beyond that and the impact could fall upon the kiths and kins of our stakeholders as well. Thus, this leap of Pathao towards more secure ride can aid the unseen contingencies.
Pathao believes that riders and captains are the key stakeholders who have brought our company to what it stands today. Similarly, users who have trusted Pathao till today are what we are built up with. If it was not for trust that users bestowed upon us, of pace of success wouldn't be this fast within 2 years.
The insurance package is basically divided into 2 categories, 1 lakh and 5 lakhs.
The injuries caused shall be compensated only while carrying out office operations, which is ride sharing. The permanent injuries get covered with 5 lakhs and temporary injuries with 1 lakh depending upon the nature of contingencies. The details of the liabilities of the company under differing circumstances can be received from Pathao office itself by the ones who fall under the insurance coverage.
Riders and Captains as well as all users of Pathao Nepal can enjoy this benefit while taking rides. The contingencies are inevitable but we can definitely add some certainty to them and get you fully covered. Lessening your burden and worries will definitely help us provide you with stress free ride sharing experience. We look forward to your queries, opinion and feedback to our initiation.